How does she do it? Whether Alessandra Ambrosio is strutting her stuff on the Victoria's Secret runway or stepping out in NYC for the day, she manages to look utterly divine.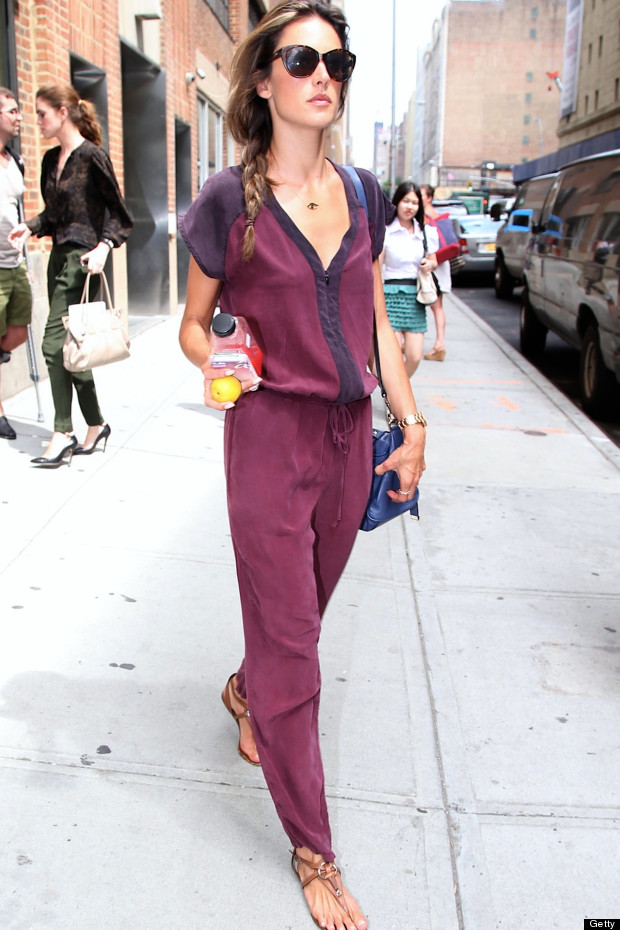 Taking a stroll through the streets of Manhattan on Friday the model opted for a comfy burgundy jumpsuit adding a flash of colour, accessorizing with a bright blue Mulberry bag.
And the Brazilian bombshell flashed her pearly whites, as she swept her hair up into a super sexy side plait and shielded her eyes from the sun in a pair of cat-eye sunglasses.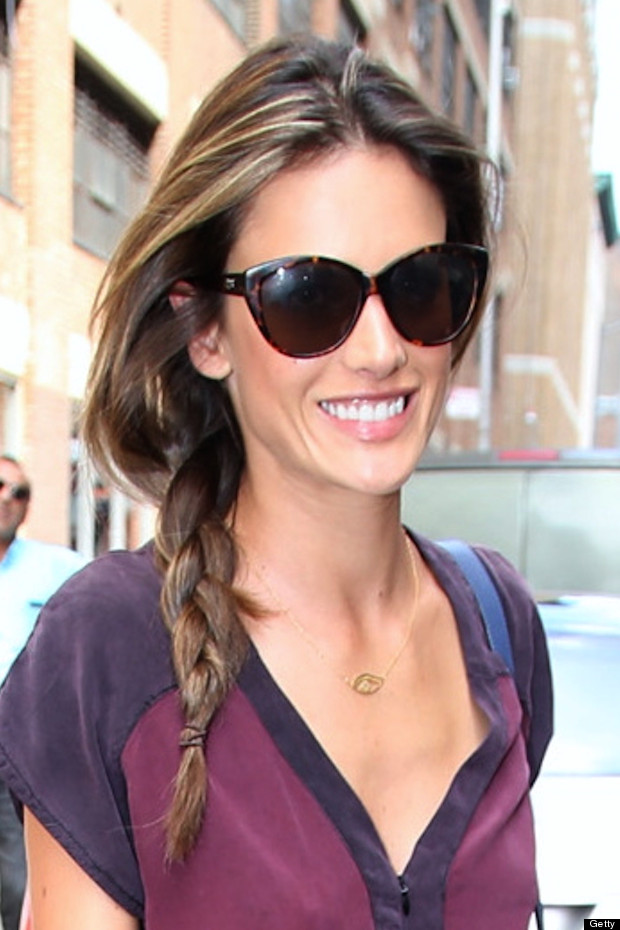 And get this, the 32-year-old is a mum as well as model and fashion pin-up. Alessandra and fiance Jamie Mazur are mum and dad to Anja, four and Noah, one.

If you're inspired to update your summer wardrobe, take a look at some of our top picks...