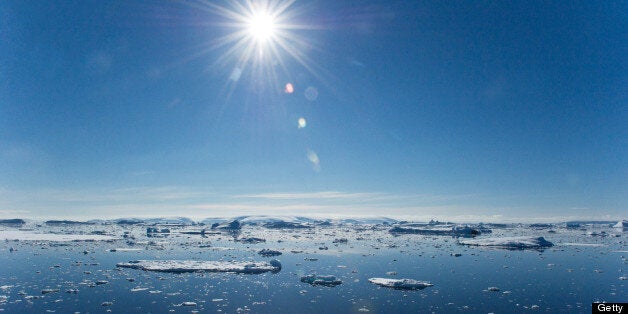 Russia has challenged a "critical opportunity" to protect some of the most pristine seas on Earth at an international conference set on creating proposed reserves in Antarctic waters.
The legal basis would allow the designation of protected areas covering almost four million square kilometres in Antarctica.
The special meeting of the Commission for the Conservation of Antarctic Marine Living Resources (CCAMLR) attended by 24 countries and the European Union had been called after countries failed to approve plans for the marine reserves when they were first proposed last October.
The US and New Zealand had proposed a 1.6m square km marine reserve in the Ross Sea, west Antarctica, where no fishing would be allowed. The reserve would sit within a wider 2.3m square km protected area.
Seven marine protected areas on the East Antarctic coast were also proposed by Australia, France and the EU, which would cover another 1.6m square km.
The Pew Charitable Trust's Southern Ocean Sanctuaries project director Andrea Kavanagh accused Russia, which had some support from Ukraine in its move to challenge the legal basis for creating the reserves, of putting at risk the international co-operation and goodwill needed for global marine conservation.
She said: "That we missed a critical opportunity to protect some of the most pristine ocean areas on Earth is a loss for the ecosystem and the international community."
She urged countries, including Russia, to work together and come back to the negotiating table in three months to find consensus to protect Antarctic waters, at the CCAMLR annual meeting in October.
"We have one more opportunity later this year to keep these last wild places intact," she said.
The Pew Charitable Trusts warns less than 1% of the world's oceans are fully protected, compared to 12% of land.
Antarctica's Southern Ocean is home to species including penguins, whales, seabirds, colossal squid and Antarctic and Patagonian toothfish.
Nutrient rich waters well up in the area and are transported around the world, sustaining much of the Earth's marine life, so conserving key parts of the Southern Ocean will have far-reaching benefits for wildlife and people who rely on the oceans for food, the Trusts said.
Popular in the Community