He may no longer be on set for 'Star Trek: Into The Darkness' but Benedict Cumberbatch appeared to still be wearing film star makeup as he spoke at a press conference to promote the film in Tokyo on Tuesday. Benedict Cumberbatch appears to be wearing foundation
Earlier in the day, the 'Sherlock' star received a rock star welcome in Japan as he arrived at Arita International Airport in Chiba to find hoards of fans had camped out to welcome him, brandishing homemade banners.
Cumberbatch has a massive following in the Far East thanks to his role as eccentric detective Sherlock Holmes in the BBC drama.
The 36-year-old actor took time to politely greet his excited fans - known as Cumberb****es - posing for pictures and chatting to the local media.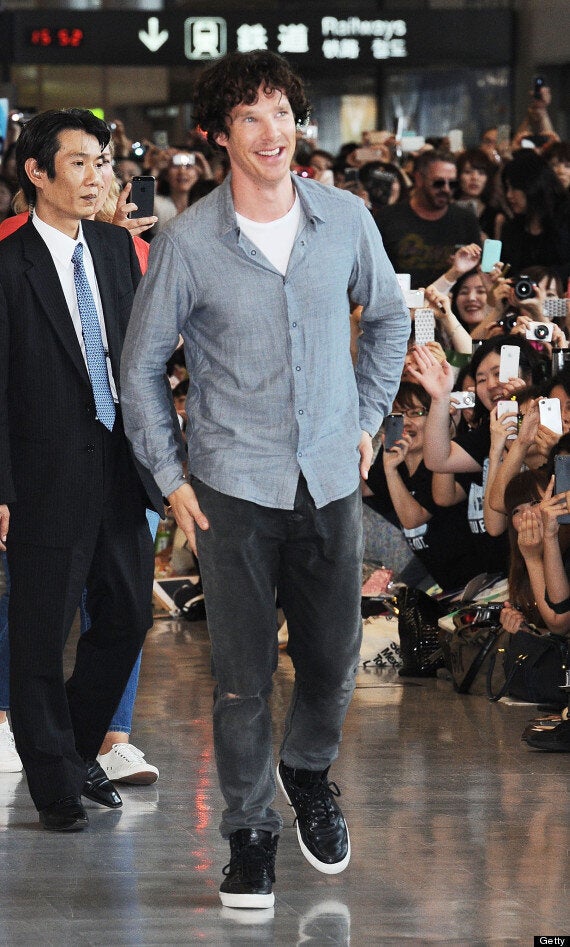 The third series of Sherlock - which sees the great detective apparently return from the dead after he leapt from a building in the season two finale - was recently filmed in London.
It will air at the beginning of next year.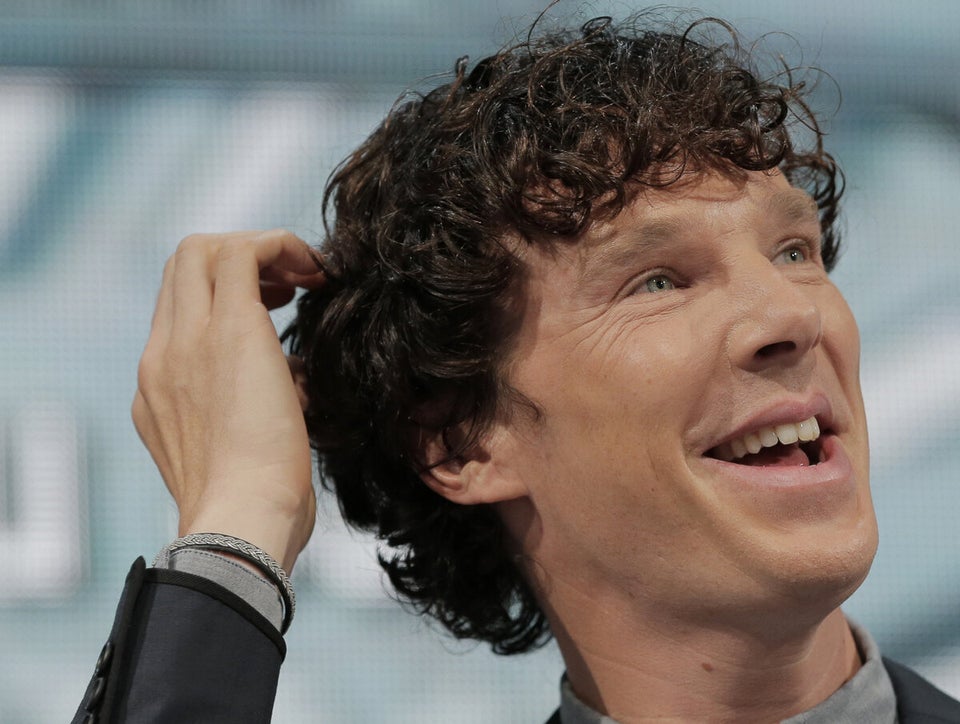 Benedict Cumberbatch in Japan
Related