We've always had a spot spot for Beverly Hills (Rodeo Drive, anyone), but it gets extra brownie points today in the form of Reese Witherspoon.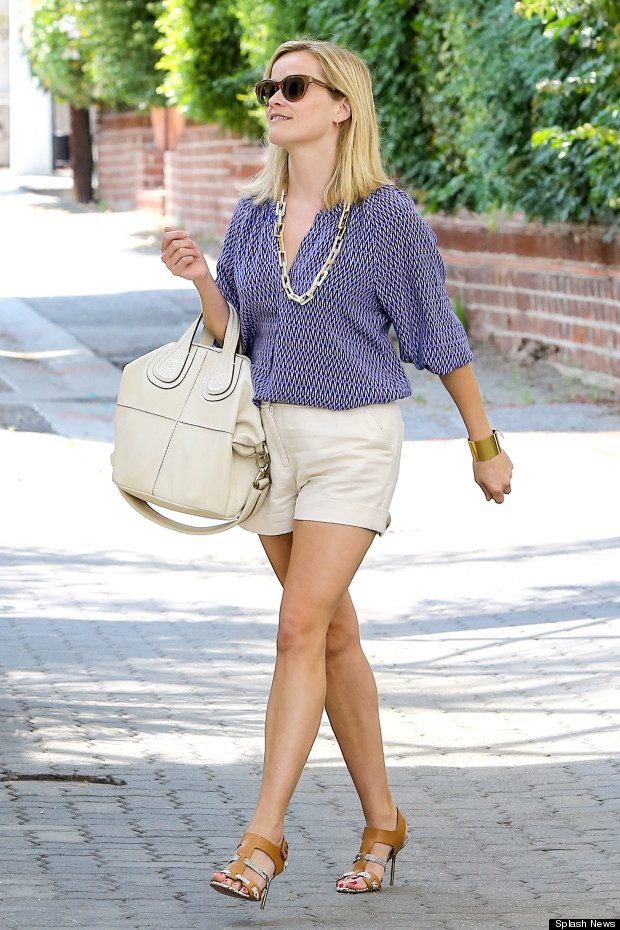 While we wrestle with the contents of our wardrobe on a daily basis, trying in vain to pick something 'office appropriate' that also takes into account the ever-changing weather, Reese is a shining example of how the good people of Beverly Hills dress for business. Translation: beachy chic.

Just our sort of dress code.

Reese was spotted leaving a meeting in the swish LA neighbourhood on Monday sporting smart cream shorts, a summery blue blouse and tan heels. She added a heavy chain necklace and a whopping great Givenchy bag to the ensemble for added impact. It's an outfit that says 'I have power and a love of designer handbags but I exude it in an understated way'.

We need a few of these outfits - not to mention a plethora of large designer handbags.

Feeling inspired by Reese's breezy business get-up? Shop summer fashion essentials in our gallery.