Just because your boyfriend hasn't proposed and you're actually nowhere near getting married doesn't mean you can't go a bit crazy over your future wedding, says Hollie Rosenburg

My name is Hollie and I'm an unengaged bridezilla. It's hard to admit but 1) I know it's true and 2) I've got to face up to it because I'm becoming my boyfriend's worst nightmare.

It's not something I planned on - it just sort of crept up on me like a bad cold. The symptoms hit you hard and fast and before you know it, you can't sleep and need a lot of tissues.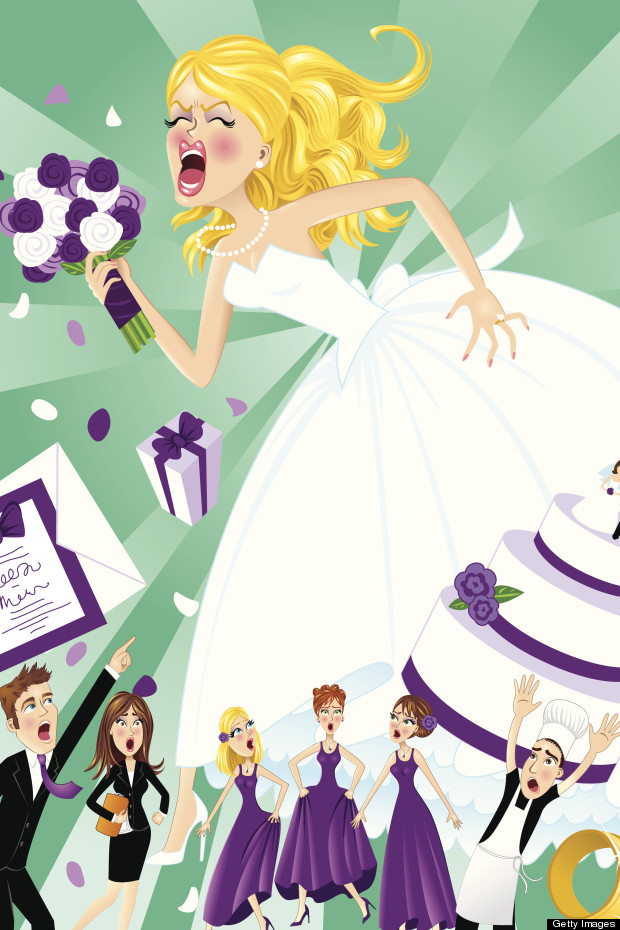 But as they say - acceptance is the first stage of recovery. So here I am revealing all the details about what has become a bit of a psychotic obsession.

I'd like to think I'm not the only one who gets extreme joy and satisfaction from flicking through the odd bridal mag (or who has considered getting a subscription - you know, just in case!)

I've been with my boyfriend for almost six years now and I know he's feeling the pressure. Well, so he bloody should be. And hey, a girls got to be prepared. Right?

My concern is that if I'm a bridezilla now, what will I be like after my boy drops to bended knee and asks those four long-awaited words of "WIll YOU MARRY ME?" What kind of monster will I become when there's a actual wedding to focus on?




Now, the Oxford Dictionary's definition (yes, it's a recognised word) of a bridezilla is: "A woman whose behaviour in planning the details of her wedding is regarded as obsessive or intolerably demanding".

I've decided to ignore the definition put forward by the Urban Dictionary to describe this horrendous disorder (for those interested it's something along the lines of being a spoilt bitch and wanting everyone to drop their plans for your big day. Pah, whatevs).

Does anyone else feel unengaged wedding rage? Am I the only one? Could we get local government funding and potentially start a support group? I've listed the symptoms of Unengaged Bridezilla Syndrome below. If it sounds familar, tweet me at @MyDailyUK - together we can beat this (or make our boyfriends propose).

Searching and more searching
When I'm at a loose end on the internet, I can't seem to help but look at wedding dresses, venues, florists, cake makers – you get the idea, basically anything wedding related. The temptation to go and try on some wedding dresses is growing stronger and stronger - my very own Muriel moment can't be far away.




Feeding the habit
I somehow seem to have already started buying bits and pieces for my wedding stationery. I might also be in denial about the fact that I bought a stamp set and tried to convince myself it was for making birthday cards and not for seating tags (for my seating plan, you see, which is already and good to go).

The list
Surely I'm not the only one who likes to write a list of people who make to cut on getting an invite to the ceremony or just the evening do if you're not as important? And my friends, beware, you can be struck off that list and there is a great amount of satisfaction in crossing those you didn't really want to come but kinda had to invite off with a thick black market pen. Bridezillas are nothing if not ruthlessly decisive.

So there it is - the plight on an unengaged bridezilla. She's irrational, annoying and kind of lost in an imaginary event. There's only one thing that can save her, boys, and that thing is...