Branislav Ivanović would be happy for Chelsea to sign Liverpool's Luis Suárez despite being on the receiving end of a bite from the Uruguayan last season.
Suárez was banned for 10 matches after putting his teeth into Ivanović during a Barclays Premier League clash in April and has been linked with a move away from Anfield, with Stamford Bridge rumoured to be among his possible destinations.
"About Luis Suárez, I said straight after the game, whatever happened on the field finished there," Ivanović said in Bangkok today.
"He's one of the best strikers in the Premier League. I don't have any problem with him."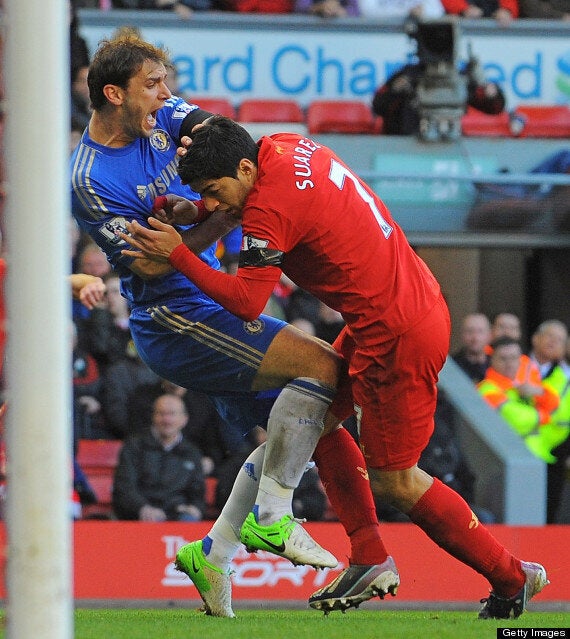 Suárez bit an opponent for the second time in his career in April
Ivanović has been linked himself with a move, with big-spending Ligue 1 clubs Paris St Germain and Monaco apparently courting the Serbia defender's signature.
The 29-year-old downplayed the prospect of a transfer ahead of José Mourinho's first match of his second spell in charge, the Bangkok clash with Singha All-Stars which comes a week into pre-season preparations.
"The first thing, we are a little bit too far from reality," Ivanović said.
"We are not so focused on that kind of thing.
"For us, the most important thing is to pass this base, which is very important for every single player for the beginning of the season.
"My situation, I've always said I'm happy to be here.
"I will do everything and will work hard to do everything for the club. Nothing will change until the last day I'm here."
Related