Does this woman EVER make a fashion misstep? Hell, no.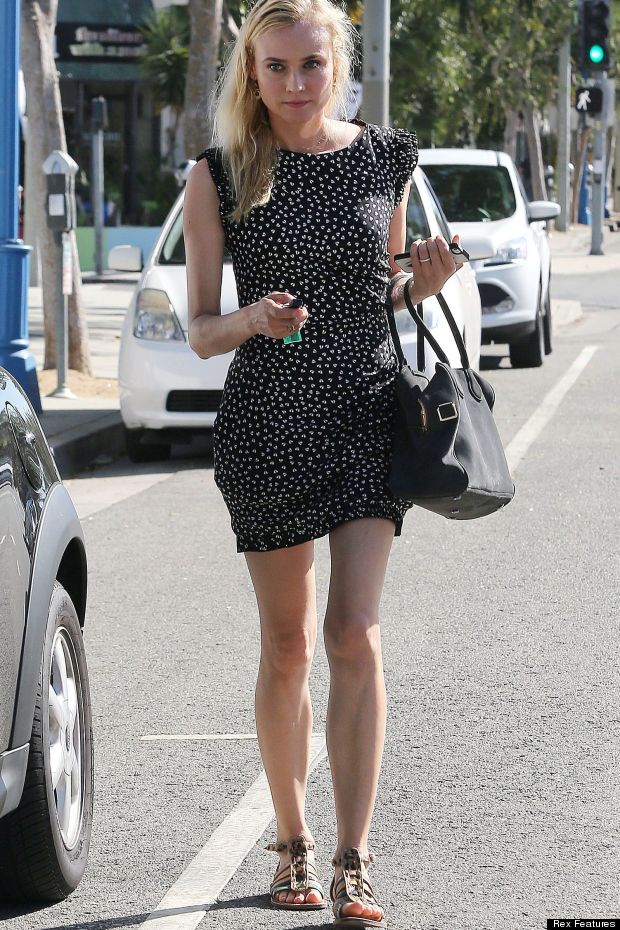 On and off the red carpet, Diane Kruger is one of our favourite fashion faces thanks to her endless ability to get it spot-on no matter what the occasion. It's almost irritating. Almost.

Yesterday's DK sighting was yet another lesson in flawless street chic attire as the German actress went about her business on the streets of LA. A sweet polka-dot dress, gladiator sandals and an easy-breezy hairdo were the only ingredients required to make Diane our best-dressed of the day. She makes it look so simple and so effortless, when we all know it's just not that easy.

And if the rumours turn out to be true that Diane is set to tie the knot with her long-term boyfriend Joshua Jackson later this year, we'll have even more sartorial brilliance to pour over - the rehearsal dinner outfit, The Dress, the honeymoon outfits... we can hardly wait.

Indulge in some summer style inspiration by clicking through our gallery.