If you want to dress like a modern lady, Simone Rocha's AW13 collection - inspired by her two and no doubt wonderfully stylish grannies - is the only way forward.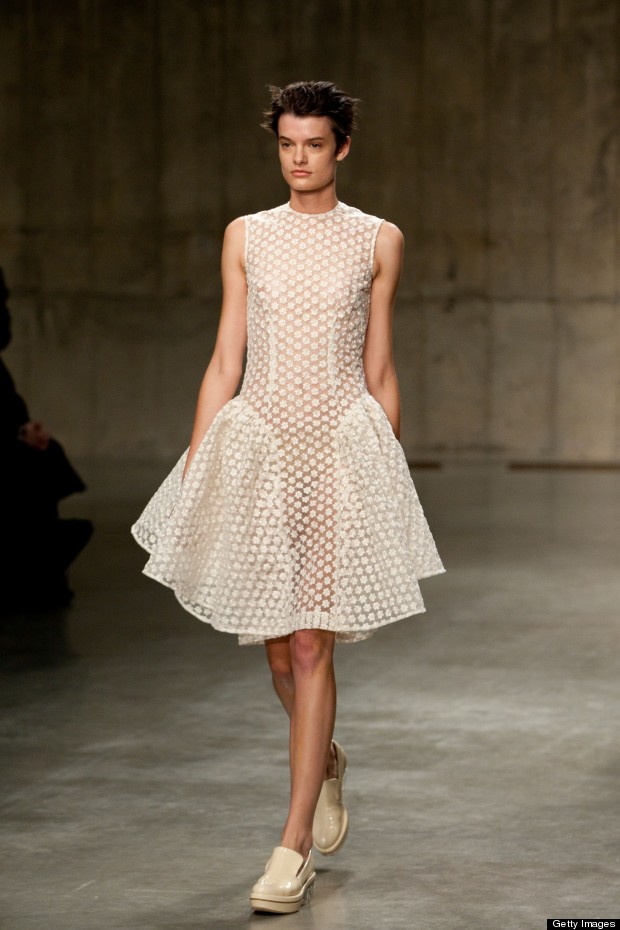 Soft ice-cream pastels and whites, gave below-the-knee dresses that had bustle detailing or drop waists a contemporary edge. Meanwhile the lemon faux fur suit was sublime, the animal print collars were fun and the veils twisted into each model's hair made us want to throw away our skinnies and spend forever coiffed at afternoon tea.



But the best bit? Rocha always knows how to bring classic style up to date, and the glitter brogues and velvet loafers made the whole look beautifully fresh. Dreamy.