When Pippa Middleton attended the wedding of Chanel brand ambassador Caroline Sieber and Fritz Von Westenholz at the weekend it was noted she wore coral Matthew Williamson before changing into a black evening gown.

It was also noted her boyfriend Nico Jackson did not accompany her to the lush ceremony and reception in Vienna. So what's happening with the couple who earlier this month were rumoured to be closer than ever?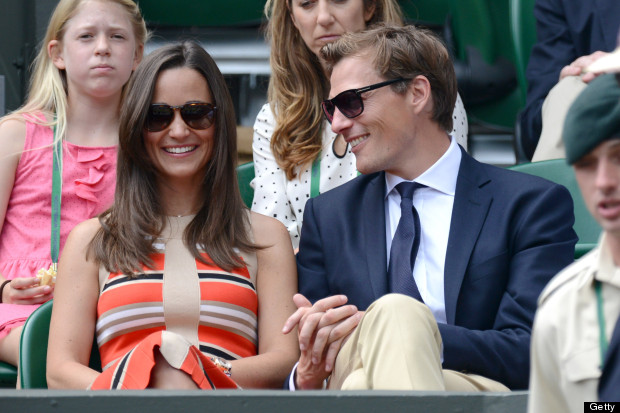 The 35-year-old stockbroker was first spotted with Middleton, 29, nine months ago and was dubbed as her "boy next door" as they are neighbours in west London.

And their romance progressed speedily. Parents were introduced, Jackson holiday-ed in Mustique with the Middleton clan and the pair were quickly practically living together thanks to the proximity of their addresses.

They have also been openly affectionate with each other at public events - most recently while watching the Wimbledon 2013 final - and at the beginning of July Middleton reportedly told told friend and family she thinks Jackson is "the one".

Speaking to the Mail On Sunday, a friend of the couple said: "An engagement is definitely on the cards.

"The last time Nico spoke about Pippa to his friends back home in Folkestone, he was totally buzzing about her. He is in his element right now. He has never been happier and this is really what he wants."

So where was the man in Middleton's life on Saturday? Have things cooled already or did the Duchess of Cambridge's sister just want to hang out with her friends at a particularly stylish wedding?

We hope the latter. Why? Well, Jackson seems like a good egg and who doesn't want to see another Middleton wedding? No one does mother of the bride quite like Carole Middleton and just imagine the royal baby as a toddling ring bearer.

We await the next Pippa-Nico-PDA with bated breath...