Khloe Kardashian doesn't always get it right when it comes to flattering fashion, but when she does it's a sight to behold.

With sister Kim out of the limelight for the moment as she enjoys her first few weeks with new baby North West, Khloe has wasted no time stepping into her shoes as the most photographed of the Kardashian clan. Seizing the nettle clearly runs in the family.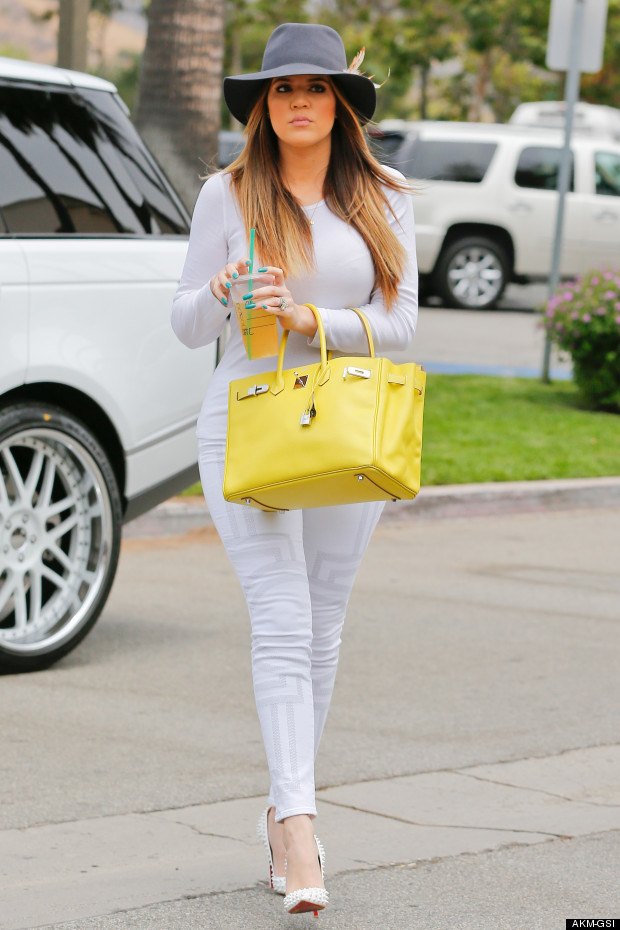 For a spot of Keeping Up With The Kardashians filming in Malibu yesterday, Khloe wasn't exactly dressed for the sand as she worked her magic in front of the cameras beachside. Sporting super-tight printed jeans, a tight top and spiky Louboutins, the 29-year-old was in style control. Topped off with a feather-embellished fedora, bright yellow Hermes bag and on-trend emerald coloured nails, Khloe had the 'I don't do beach attire even when I'm on the beach' look nailed.

We might adopt a similar aesthetic on our next sun-soaked holiday - it sure beats a bikini.

Feeling an overwhelming urge to splurge on new-season togs? Click through our gallery for some shopping inspiration.