Manchester City have gone about their transfer business impressively after last summer's disaster, and Manuel Pellegrini appears to be closing in on a third signing in Stevan Jovetić.
City lack a striker to offer Sergio Agüero support and stop Edin Džeko from starting, and Jovetić has emerged as the preferred target despite Alvaro Negredo apparently seeming en route to Eastlands a fortnight ago.
The Mail say a move for Sevilla striker Negredo is looking increasingly unlikely, although their opinion of that is based solely on club president José María del Nido's claiming there is only a "one per cent" chance the deal will go through.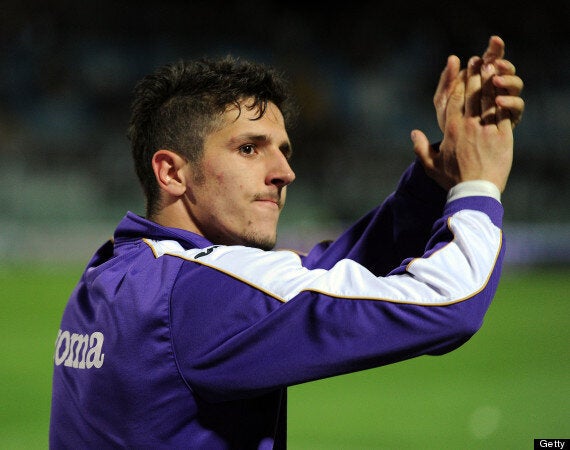 Jovetić has been linked with Arsenal already this summer
Del Nido added Negredo will stay in Seville for "another three years" if City don't up their offer.
Could Christian Benteke be showing his true colours? The Mirror write the Belgian striker is eager for Tottenham Hotspur to step up their pursuit because he doesn't want to return to Aston Villa this week.
He's living in fantasy land if he reckons negotiations involving Daniel Levy will be swift.
Cesc Fàbregas is "open" to a Manchester United move, write the Independent, but wants to stay in Barcelona.
United tabled a £26 million bid for the 26-year-old on Monday and are waiting to hear back from Barça, who will almost certainly reject it. United will almost certainly return with a higher offer, though.
Midfielder number two has also been thrown into the ring, and it is another unsurprising choice.
Marouane Fellaini's £24m buy-out clause expires midway through August, so David Moyes, his former manager, has about a month to trigger it before Everton, with some justification, demand more.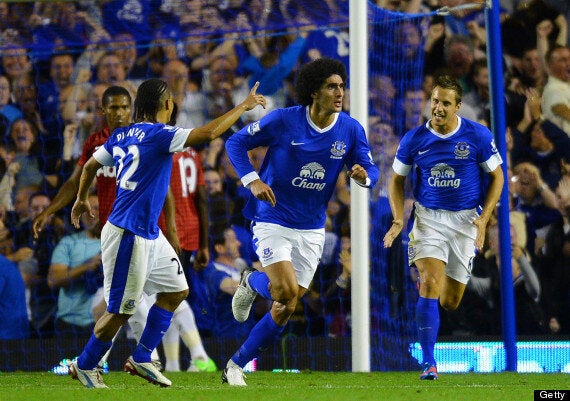 Fellaini has scored three times against United for Everton
United are briefing journos (off the record, naturally) on targets and unlike Karim Benzema in 2009 or Mesut Özil in 2010, neither are smokescreens.
Edinson Cavani will be unveiled by Paris Saint-Germain today. Perfect excuse to embed this ultimate great goal...
And Gonzalo Higuaín is still not an Arsenal player, so reports are now linking him in a player plus cash deal for Liverpool's Luis Suárez.
The Mirror write Liverpool will knock back that offer and hold out for £40m. Sensible stuff.
Related