While the good people of Britain try their best to pretend that this is a great British summer - cue girls in spaghetti strap dresses, BBQ kits flying off shelves and the odd person sucking on an ice lolly, we have to secretly admit that this is not quite the hot summery weather we had in mind for the end of June.

Despite it being relatively mild (read: still not sunny), actress Uma Thurman's latest red-carpet appearance sums up what the rest of the world thinks British summertime is truly like - blaaady freezing.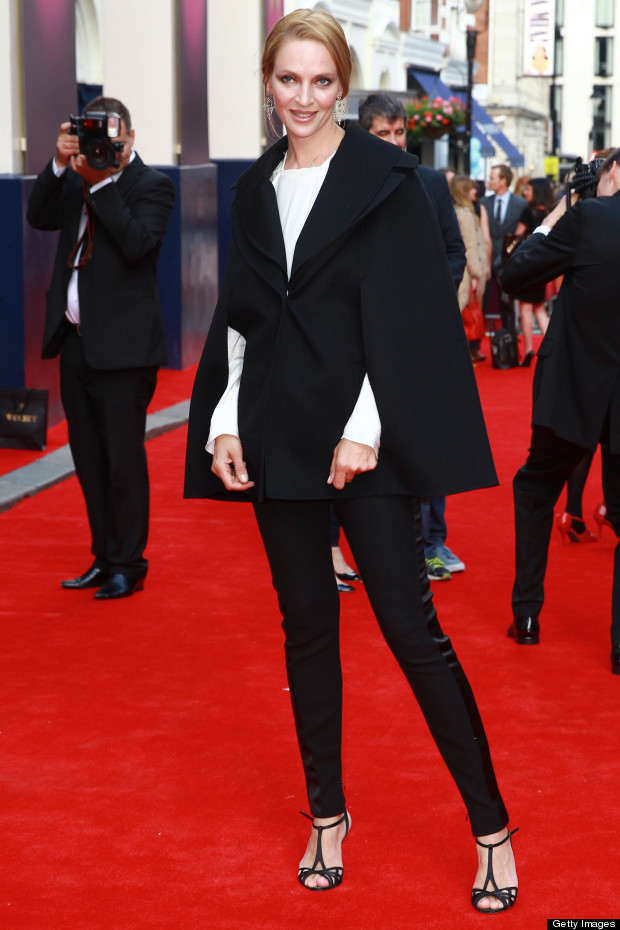 Uma chose a decidedly wintery ensemble for the premiere of Sam Mendes' West End production of Charlie And The Chocolate Factory on Tuesday, despite the fact that it was a positively balmy 18 degrees.

Donning black cigarette pants, a long-sleeved white blouse, smoky after-dark eyes and a winter cape, Uma looked like she was off for cold night out in November. Thankfully however, she nodded to summer in the form of her strappy sandals.

And there was us thinking about going bare legged for a party tonight.

While Uma might be dressing for British winter time, we're actually busy compiling our capsule summer wardrobe. Join us and feel inspired by clicking through our shopping gallery.