Luther had his work cut out this week, tracking a vigilante killer, who'd been sorely let down by the justice system and decided to take matters into his own hands.
The killer was clean-cut and interesting, but it was all pretty standard stuff as Luther and Ripley tracked their way through his list of acquaintances, and tried to get into the mind of a man whose heartbreak had taken a deadly turn, and - who knew? - turned out to have more in common with Luther than your usual suspect.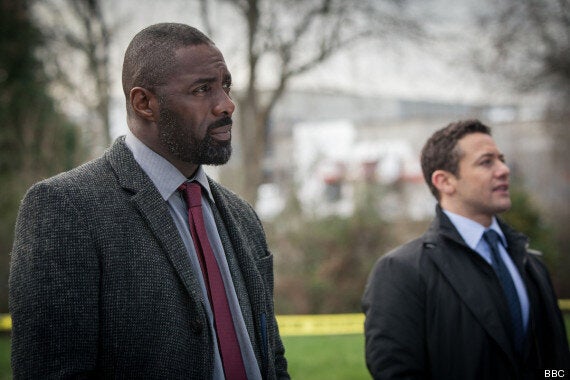 Luther and Ripley - a bromance restored, with no time to spare
More interesting, but much more frustrating, was a visit to Luther's new love interest Mary from those determined to bring him down.
In the most unlikely bit of narrative yet, they presented her with a file on her man, full of his purported crimes and misdemeanours. At least this gave her plenty of excuse to shake her head around in disbelief, struggle with her key - again - in the clothes shop that never has customers, ask Luther to leave her alone. I wish he would. It's not the best use of Sienna Guillory's talents, this, the dialogue between her and Idris Elba was clunky - "tell me everything" "every last drop" - and the limp chemistry between them tipped into a cocked hat by Luther's repaired relations with Justin Ripley.
All of which made the final few minutes - although somewhat inevitable - all the more saddening, with a cracking bit of acting by Warren Brown, and one of TV's shiniest bromances come to a tragic end.
Popular in the Community