From the original 16, we're left with just two finalists going into the final furlong of 'The Apprentice' - with Lord Sugar due to pick his winner tonight.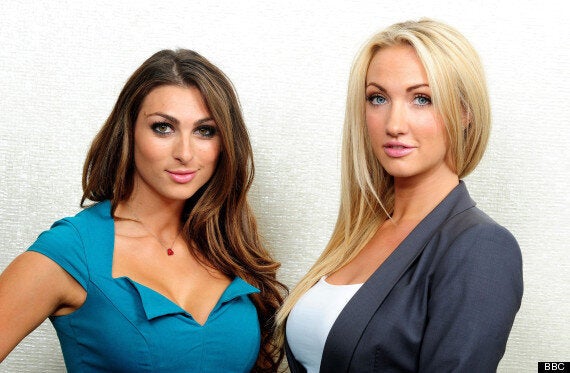 Luisa Zissman and Leah Totten are vying for this year's title
Much to Karren Brady's delight, this year's winner will be a woman, with Lord Sugar having to choose between Luisa Zissman and Leah Totten.
With just two candidates left battling it out for the £250,000 investment, the finalists receive a call telling them to travel to events venue One Marylebone.
There they are met by Lord Sugar, who informs them that their final task is launch their businesses. They must come up with brands and launch campaigns before unveiling them at an event.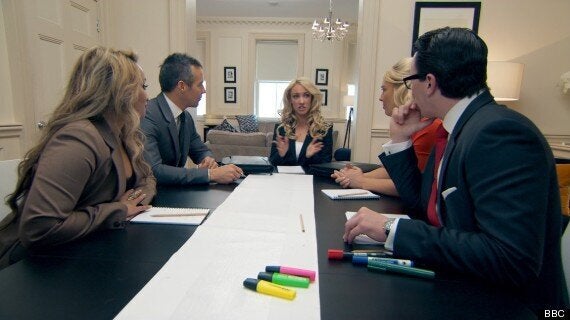 Leah recruits some familiar faces for her final task...
There's a race to recruit old candidates as the finalists build their teams then, the next day, it's straight down to the business of building brands. There's trouble in store for one candidate when their chosen name proves unpopular with the public, and others see red over what colours to use in their logo.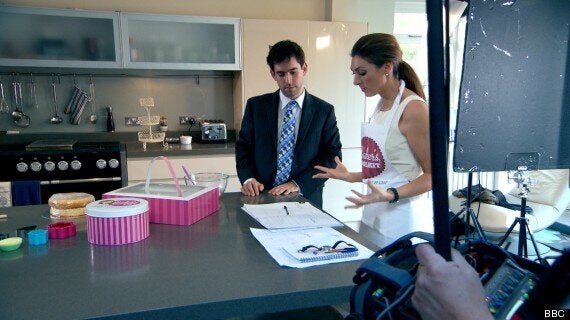 ... while Luisa gets the benefit of Jason's wisdom
How will Lord Sugar decide? Here's the scoop on each candidate and the business plan they're putting in front of the board in the hope of pocketing a business partnership and a £250,000 cheque...
Business: An online bakery brand, leaving Lord Sugar wondering whether he wanted to "spend hundreds of thousands on hundreds and thousands".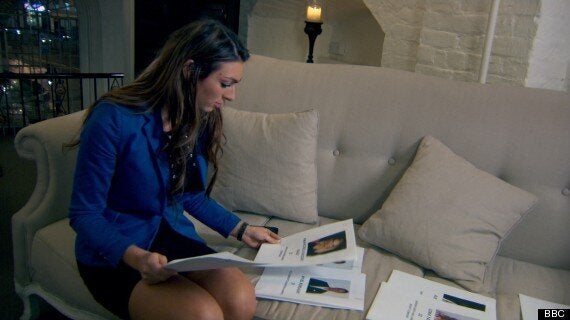 Luisa will "happily eat other people for breakfast"
She says: "I have the energy of a Duracell bunny, sex appeal of Jessica Rabbit, and a brain like Einstein."
Pros: An established business woman already. Single-minded. An acknowledged whizz when it comes to sales. Has earned Lord Sugar's grudging respect for the way she has grown through the competition, and become less of a game player, more of a team player.
Plus... the concept of Lord SUGAR going into a business with an online BAKERY... geddit? PR heaven, surely.
Cons: "I'll eat people for breakfast," she says cheerfully. One of Lord Sugar's advisers worried that she may be "too hot to handle" for him. And she has Claude Littner's words ringing in her ears, after she had the temerity to compare herself with Lord Sugar. "Don't compare yourself with him EVER," he told her. "Do I need the aggro?" Lord Sugar asked himself last week.
Business: A facial aesthetics clinic, offering non-surgical treatments, such as lunchtime facial fillers.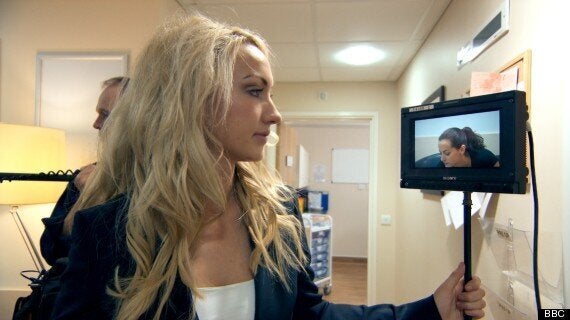 Leah "has hair more voluminous than the other contestants"
She says: "I'm very hard working and feel I can bring youth, vibrancy, enthusiasm and a touch of class to any business I'm part of."
Pros: A credible business partner. Obviously intelligent, with an academic background married to a sharp business mind, and the ability to reel off the figures she needs with ease..
Cons: Worries that the business is not the most ethical, totally targeted towards women worrying about their looks - Lord Sugar has moral questions about this, and "would want doctors involved".
Concerns that she is cold, because she wants to be taken seriously, so adopts a pseudo-professional air, and comes across as quite cold. And can Lord Sugar really go into business with someone who boasted on her CV going into the competition that her hair was more voluminous than the other competitors?
The good news is that, never mind what happens next week, the women have developed a bond over the series that will surely stand them in good stead, last seen heading off on holiday together to Thailand - pictures here in the Sun.
But, it's back to the sharp end next week, when Lord Sugar will have to decide. Who gets your vote?