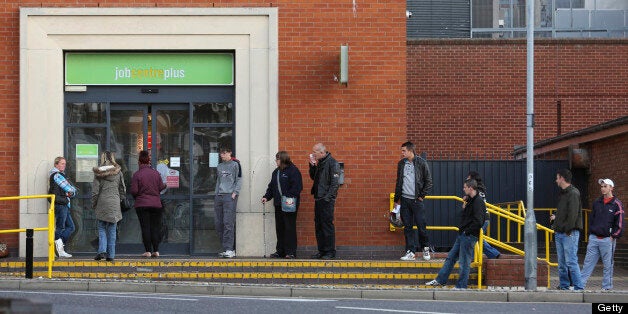 The amount of people out of work for over a year is at its highest level since 1996, despite a fall in the number of people on the dole, according to new figures out today from the Office for National Statistics.
The rate of long-term unemployment soared to a 17-year high, with an increase of 32,000 to 915,000. More than 460,000 have been without work for over two years - the highest rate since 1997.
Alongside this, the number of people deemed economically inactive has increased in the last quarter, up by 87,000 to 9.04 million. This includes a 44,000 increase in economically inactive students and a 26,000 rise in the long-term sick.
The number of people in full-time work increased by 28,000 to 21.6 million, however this was outweighed by a 12,000 fall in part-time workers to 8.04 million and a 28,000 decrease in self-employed workers to 4.1 million.
Despite this, total unemployment fell by 57,000 to 2.51 million, in the quarter to May, which marks the lowest level since the autumn.
The number in employment increased 16,000 to 29.7 million, which is a 336,000 improvement over last year.
The number of people claiming job seekers allowance fell by 21,200 to 1.48 million, the lowest figure for over two years.
Employment Minister Mark Hoban said: "Our welfare reform agenda is about making a fair and affordable system that incentivises work: giving people the support they need to get off benefits and into a job.
"Today's figures are encouraging, with the number of people claiming Jobseeker's Allowance down and the number of people in work increasing.
Liam Byrne, Labour's Shadow Work and Pensions Secretary, said: "It's now clear the Government's so-called welfare revolution has collapsed.
"Three years into this Parliament, there are now more people unemployed long term than at any time since 1996. No wonder George Osborne says the Work Programme is underperforming. The jury is in. The Government's welfare reform has failed. We have a nearly a million young people out of work and nearly a million people locked out of work long term - half of those for two years or more."
However, GMB union general secretary Paul Kenny said: "The scale of the waste of human talent that continues into the sixth year of this recession is a direct result of the coalition's economic policy choices.
"If the Government had stuck with Alistair Darling's spending plans the UK economy, like in the USA, would now be recovering with more jobs, and borrowing and the deficit would be falling."
Related