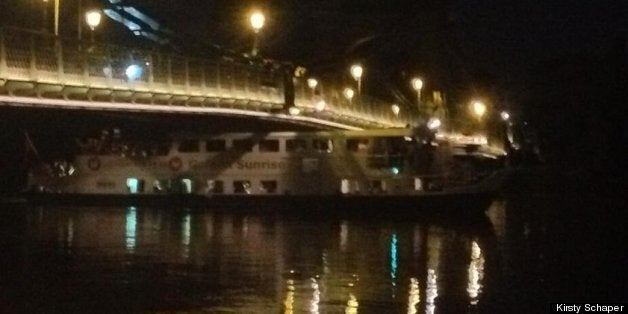 Revellers on a London cruise had their party interrupted after a member of the public mistakenly thought the boat was stuck under Hammersmith bridge, and called the police.
Officers closed the suspension bridge for 40 minutes while they inspected possible damage to the bridge and the MV Golden Sunrise, which is believed to have been holding a party for scientists.
Director of Capital Pleasure Boats, Scott Neicho, said despite pictures that appeared to show the boat in trouble, the
skipper of the boat was aware the tide was high and proceeded with the usual method of manoeuvring the boat to back through under the bridge.
"Their interpretation was very, very wrong... it caused the public all sorts of problems," Neicho said.
It was first suspected the aerial of the boat had become lodged in the underside of the bridge, but CCTV footage provided by the London Port Authority later concluded that was not the case.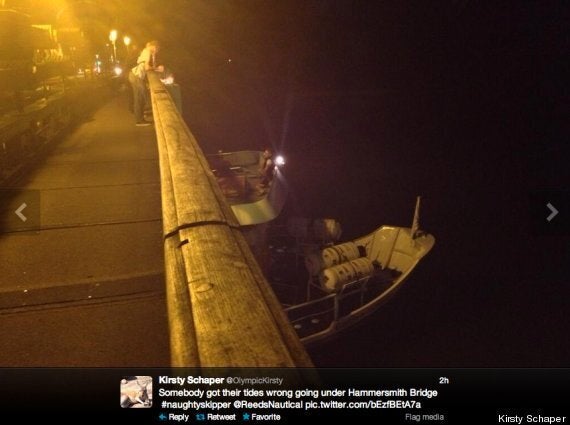 Passerby Kirsty Schaper posted the pictures on Twitter.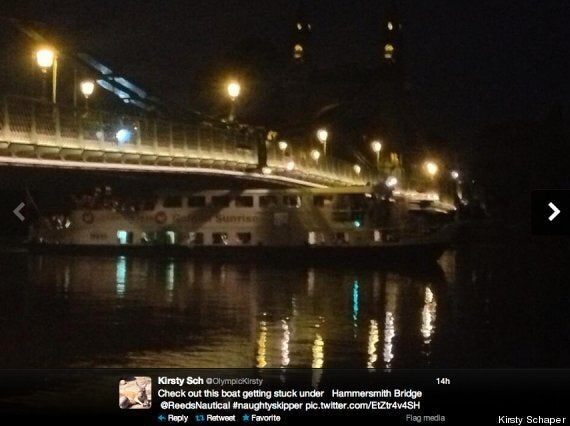 Police were called to Hammersmith Bridge just after 10pm on Wednesday night.
"Marine police unit officers attended and established that the high tide had caused the aerial of the vessel to become lodged in the underside of the bridge," police said in a statement.
"It was dislodged a short while later. There was no damage caused to the bridge or the vessel. No arrests were made. Temporary road closures were put in a place whilst the bridge was inspected for any damage caused."