The 26-year-old, who confirmed his desire to leave Anfield this summer, was given extra time off following his appearances at the Confederations Cup with Uruguay.
Reds manager Brendan Rodgers, whose side beat an Indonesia XI 2-0 in Jakarta on Sunday, after the match dismissed any suggestion he might not turn up.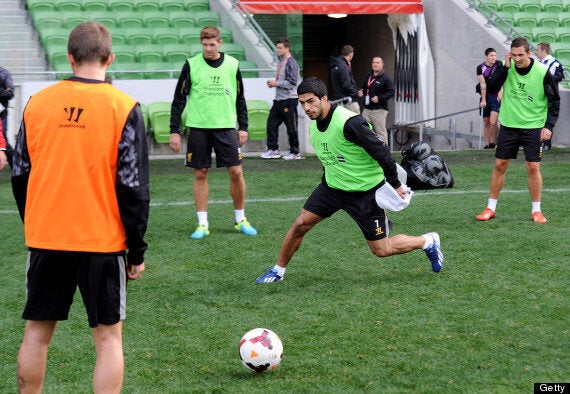 Suárez trains with teammates in Melbourne on Monday
He added: "I'm looking forward to seeing him, he's a player I've always supported.
"I understand the situation but the bottom line is he is employed by the club.
"The money goes into his bank at the end of every month, so he should be here.
"If he's not, which I doubt, there will be a problem."
Arsenal had a £30 million bid for Suárez rejected earlier this month but have not increased their offer for the 26-year-old.