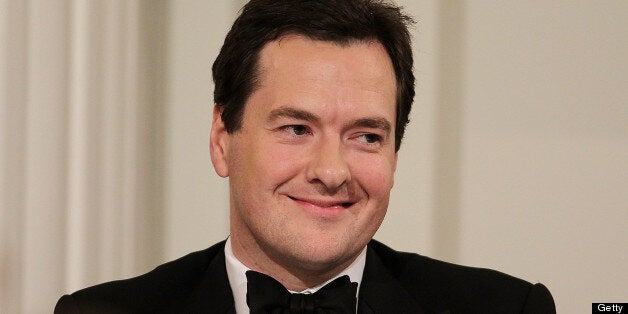 The government's expansion of the housing stimulus "Help To Buy" programme has come under fire from economists, with one comparing Chancellor George Osborne's interest to being hooked on drugs.
The furore came after the Chancellor thrashed out plans to underwrite £130 billion of mortgages with £12 billion in state guarantees for homes worth up to £600,000, and to ban buyers from using it to purchase second homes. It will be available to first time buyers and home movers.
However, the plans have drawn widespread criticism for being in danger of inflating a house price bubble. With the pace of house building still sluggish, programmes to help people buy their own properties look set to increase demand This would lead to a surge in house prices as the supply of housing remains stagnant.
"The housing market needs help to supply, not help to buy and the extension of this scheme is very dangerous. Government guarantees will not increase the supply of homes, but they will drive up prices at a time when it seems likely that house prices are already over-valued.
"When the scheme is withdrawn any rise in prices that has taken place will be undermined, with potentially disastrous results."
Housebuilders are positive about the scheme, but they don't deny it could push property prices higher. Pete Redfern, chief executive of the builders Taylor Wimpey, said: "The second phase of Help to Buy will benefit the whole market, particularly existing homeowners who want to move up the housing ladder but have been unable to do so.
"This will have a direct impact on the second hand market and contribute to the overall health of the housing market with increasing transaction volumes and an increase in housebuilding for the industry and Taylor Wimpey."
Without enough action to boost housing supply, the critics could be vindicated in warning of a housing bubble.
Writing on the Huffington Post UK in May, Ann McKechin MP wrote: "The Chancellor's intervention in the housing market only helps reinforce a 'two-speed' Britain in which London, fuelled by its property boom, gradually decouples from the rest of the country. And that isn't good for anyone, wherever you live."
London estate agent Jonathan Hudson of Hudsons Property told the Huffington Post UK: "The more obvious risks lie in the fact this could create another property bubble and inflate prices even more when demand currently can't meet the supply of new properties on the market.