Newcastle United striker Papiss Cissé has allegedly been photographed at a casino despite refusing to play for the club over their Wonga sponsorship.
Under some interpretations of Sharia Law, Muslims are prevented from benefitting from borrowing money, and Newcastle's partnership with the "legal loan sharks" has infuriated supporters.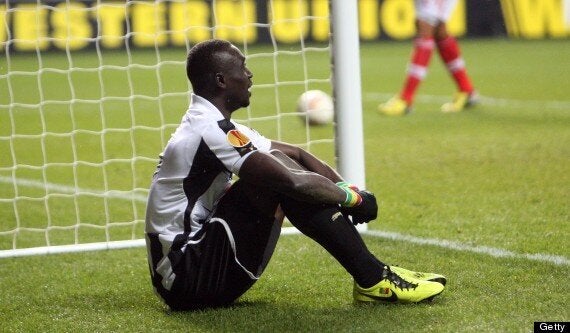 Cisseé joined Newcastle in January 2012
However an apparent picture of the Senegalese at a blackjack table has emerged on Twitter which could affect his stance.
Newcastle fan Andrew McNally, who claims to have taken the photograph in Aspers casino, said the striker spoke about the Magpies upcoming fixtures and placed £10 and £20 stakes.
"A number of fans have said that they have seen him in there. You have to say it does undermine his stance on Wonga."
Newcastle declined to comment on the matter.
Related