Gossip singer Beth Ditto has married her long-term girlfriend Kristin Ogata.
The pair - who got engaged in April last year - tied the knot in a picturesque ceremony in Maui, Hawaii, and their joy was captured in a cute snap posted on the band's Facebook page.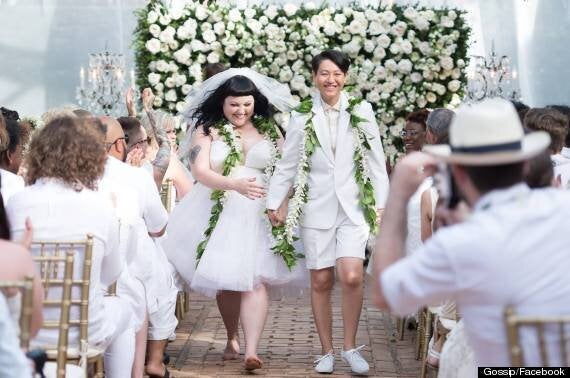 Beth Ditto and Kristin Ogata
Beth looked radiant on her big day in a Jean Paul Gaultier gown, as she walked hand-in-hand up the aisle with her suited up bride.
As the snap was revealed to fans, the caption read: "At long last, now that we have returned home and recovered from all the amazingness and had some time to bask in the afterglow, we are excited to share with you a pic or two from Beth and Kristin's wedding!"
"So much love and appreciation to all of our family and friends who celebrated with us! And a huge thank you to Jean Paul Gaultier for the dream-come-true dress!"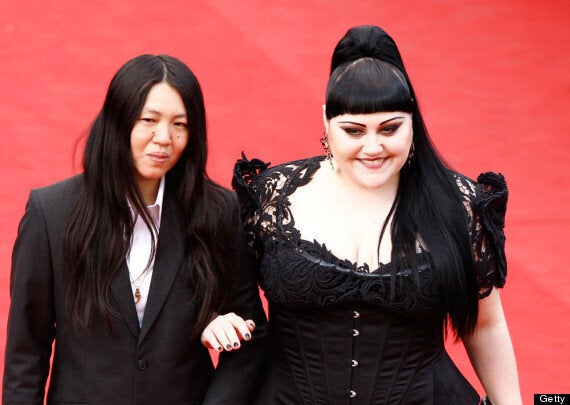 The pair at the Cannes Film Festival last year, following their engagement
Following the announcement, the designer sent a congratulatory message to the couple on Twitter.
"Congratulations to the newlyweds! All the best for Beth an Kristin! Love, JPG," he wrote.
In August last year, Beth revealed that she had difficulties finding a dress, telling MusicFix: "I should design wedding dresses for fat girls because there is not enough out there."