Jessica Ennis-Hill insists she will only compete at next month's World Championships if she is fit enough to challenge for gold.
The Olympic heptathlon champion made her long-awaited comeback from an ankle injury at a low-key meeting in Loughborough last night, setting a personal best of 48.33 metres in the javelin and winning the long jump with 6.26m.
The 27-year-old's appearance in front of an estimated 500 spectators at the Loughborough European Athletics Permit meeting was her first serious competition since winning gold at London 2012 last summer.
She revealed the injury to her left Achilles tendon was still causing her pain and said she would not travel to Moscow for the World Championships, which start on August 10, if she does not think she can win.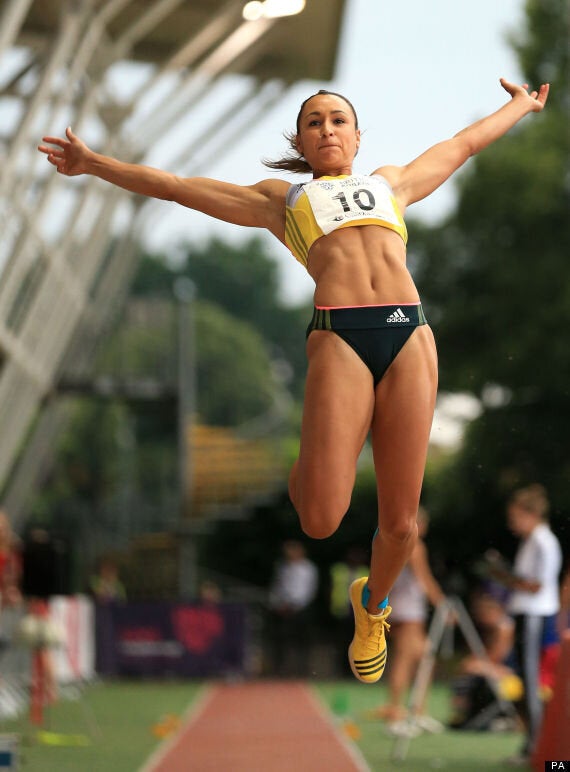 Ennis-Hill is putting her fitness ahead of potential success
She said: "I want to be competitive, I don't want to go to just enjoy it. I want to contend for the gold medal. The standard's not really amazing at the moment, but (defending champion Tatyana) Chernova's coming into form. I want to be ready."
Ennis-Hill's return at the Paula Radcliffe Athletics Stadium came after she had delayed her comeback five times this summer, and she admitted it had been a tough wait to get back into action.
The Sheffield athlete said: "I didn't think I'd be opening up my season in July, and practically the end of July.
"It's been a long few weeks just assessing it each day, seeing how it's feeling and having to pull out of so many competitions that I'd planned to do. It's just been really frustrating and disappointing.
"I had such a great year last year and once I'd had a break I was looking forward to getting back into it. Once you see everyone competing and see the competitions you had planned to do but had to pull out of, it's really annoying."
While Ennis-Hill appeared to come through her two events yesterday unscathed, the crucial news will arrive later this week when she discovers how the injury reacts to a return to competitive action.
It will be assessed over the coming days, with the heptathlete still keen to take part in the Sainsbury's Anniversary Games at London's Olympic Stadium on Saturday, when she is due to line up in the 100m hurdles and the long jump.