We're used to seeing Rihanna parading around provocatively or spouting off with that potty mouth of hers, but the singer showed a softer side when she broke down in tears on stage.
RiRi was in the middle of a show in Lille in France as part of her Diamonds World Tour, when she had a 'moment' after performing ballad 'Stay'.
Addressing the crowd, she tried to fight back her emotions, saying: "Lille! I love my French fans, I love you all so much.
After attempting to hide her face from the crowd, she said: "I don't know what the f*** I'm crying about."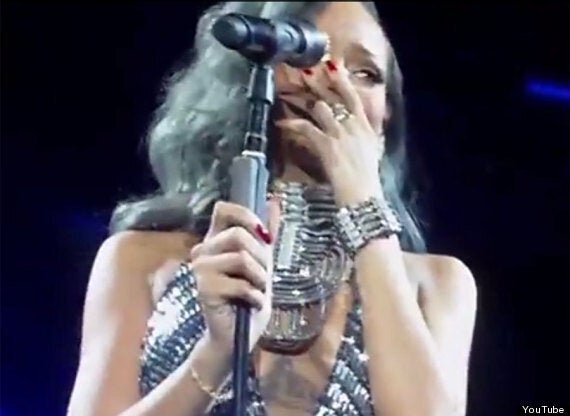 Trying to laugh off her tears, she added: "I can't believe this s***. Y'all make me so happy. To stand here and feel the love in this room. The Diamonds tour is nearly coming to an end and I hate this part - I hate saying goodbye."
RiRi then shook it off and carried on with the show. What a trooper.
WATCH the video above to see Rihanna's episode.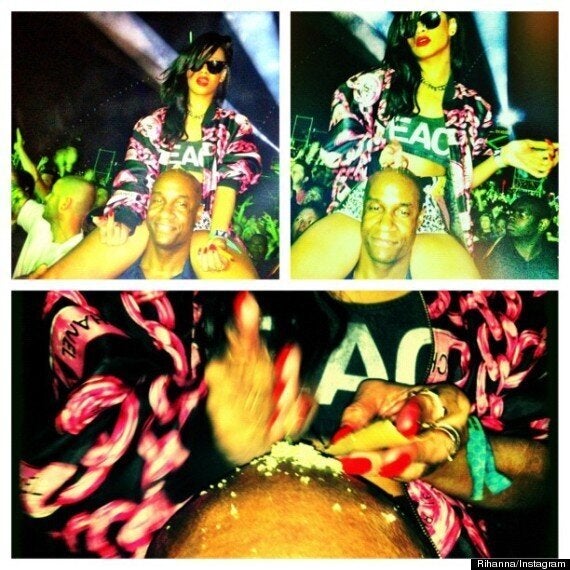 Rihanna's 25 Most Controversial Moments
Related