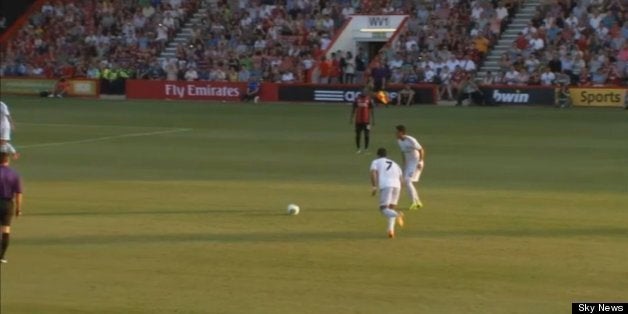 Real Madrid forward Cristiano Ronaldo broke a Dorset schoolboy's wrist with a wayward free-kick on Sunday night.
Charlie Silverwood, 11, was at Dean Court for Bournemouth's friendly with the nine-time European champions and was struck by the ball in the sixth minute.
Ronaldo's 35-yard rocket broke Charlie's wrist in two places, but the young Bournemouth fan was compensated for his injury with a Madrid shirt signed by the whole squad.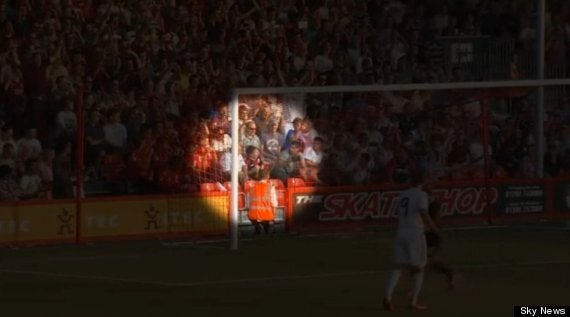 Charlie, highlighted in the crowd, moments after he was struck by the ball
"I'd have to say I'd prefer doing it this way then just falling out of a tree like my dad did it.
"You wouldn't expect this to happen to anybody. If I hadn't put my left hand up, took the brunt of the force on my palm, I'd have ended up with no front teeth."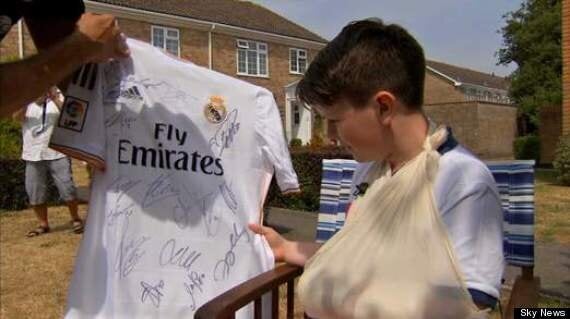 Despite his injury, Charlie stayed to watch the match with his dad Lee before going to hospital.
Popular in the Community