In the third installment of our interviews with Third Metric panellists, who are discussing how we need to introduce wellbeing as a measure of success in addition to power and money, we introduce Cilla Snowball. Group CEO of AMV BBDO, Cilla went from a New Business Director to managing the conglomerate of six companies that make up the advertising company. She's one of the 100 'Most Powerful Women' in Britain, according to BBC's Woman's Hour.
You manage six companies - how do you make time for yourself?
Weekends are very precious as weekdays are full on. I have a great team at work.
What do you do for a time-out when you feel like things are getting on top of you?
I try to keep on top of things, not let them get on top of me ! My family, friends and my dog occupy all time- out moments and keep me sane.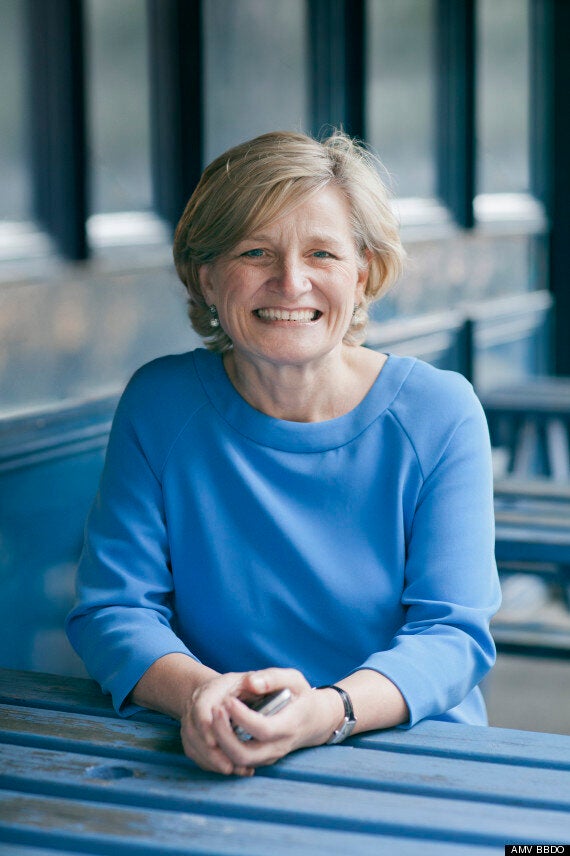 Are British women good at wellbeing and looking after ourselves?
It's a personal choice really. A healthy lifestyle isn't incompatible with a busy career and a family, provided you have willpower and discipline.
What are the main challenges with running a global business and grounding yourself?
I run our UK business which is part of a global network. I love my job. The challenges are all around managing time efficiently. Making it all work is down to a brilliant team, support team and a happy, healthy family. It wouldn't work if any of those elements came unstuck.
In what ways (big or small) do you give back to the world?
I sit on the Comic Relief Board and my University Council and I chair the Advertising Association. I mentor.
Do you have a mantra on how to keep balanced and happy?
The eternal pursuit of being a good parent.
Do you feel like you get everything you need to do done, and if not, what are your ways of dealing with that?
No! You can never get everything done. There will always be a little red light flashing at you on the Blackberry. I try to focus on the important things and doing things well. Oh, and owning up fast when I drop a ball.
How do you like to unwind?
Away from it all in our holiday house by the sea.