The 15th FINA World Championships are currently taking place in Barcelona, and with Gaudi's Sagrada Família in the background the snapshots are spectacular.
Evoking memories of the 19992 Olympics, divers were dwarfed by the stunning and unfinished church, which dominates the Catalonia skyline.
Construction passed the midpoint in 2010 and the anticipated completion date is 2026 - the centennial of Gaudí's death.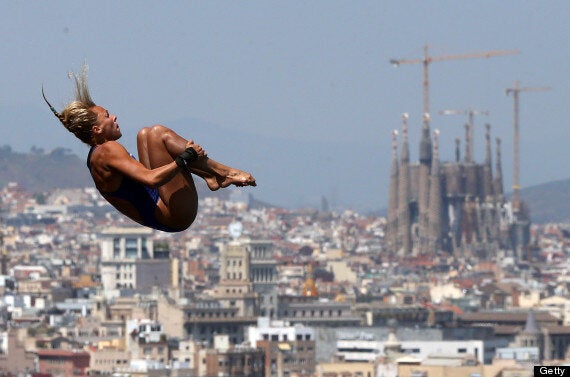 Tonia Couch competes in the semi-final on Wednesday
On the sporting front, British divers Tonia Couch and Sarah Barrow both qualified for the 10m platform final on Wednesday.
Popular in the Community