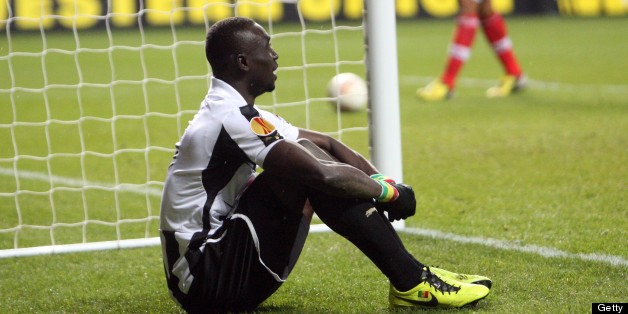 Getty
Newcastle United striker Papiss Cissé has agreed to wear the club's Wonga-sponsored shirt despite his religious beliefs.
Cissé, a Muslim, did not travel to Portugal for the club's pre-season tour.
Under some interpretations of Sharia Law, Muslims are prevented from benefitting from borrowing money, and Newcastle's partnership with "legal loan sharks" Wonga has infuriated supporters.
However, after a week of talks, both Cissé and Newcastle are satisfied with the outcome, and the Senegalese is free to play for the club once again.
The news comes just two days after Cissé was pictured at a blackjack table betting £10 and £20 stakes at Aspers Casino.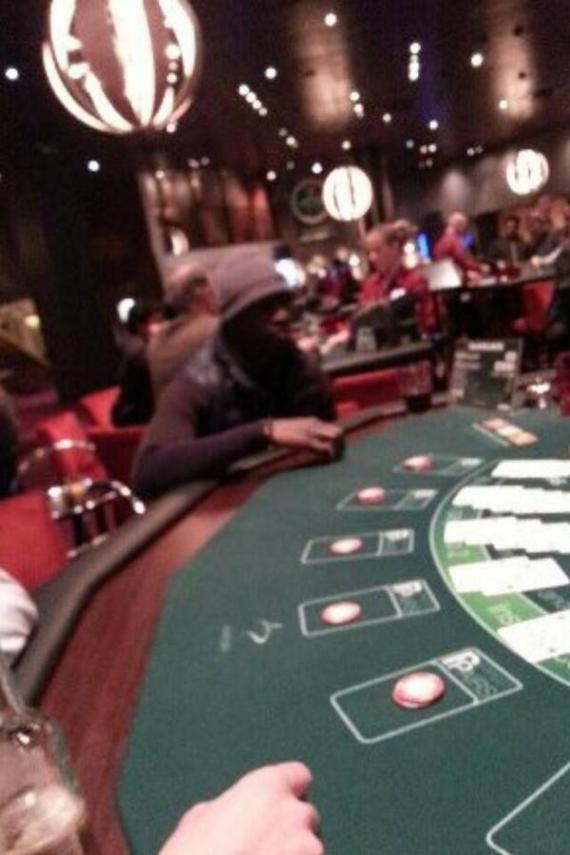 Cissé at Aspers Casino
Cissé was criticised by Newcastle city councillor Dipu Ahad, who had previously defended the African's stance on Wonga.
"I feel absolutely ashamed of what he's done, there's not just me there's been other people who've been supporting him," he told the BBC.
"But what he's done now, seeing him in the casino, even if he wasn't gambling, I think this gives a wrong message."
The 28-year-old goalscorer has been training on his own but is expected to immediately link up with his teammates.
Cissé joined the Magpies in January 2012 and enjoyed a superb start, memorably scoring a brilliant brace away at Chelsea and hitting 13 goals in just over three months.
However, he was less prolific last season, scoring 13 times, beginning and ending the campaign with six-game goal droughts.