The noble BLT is an office staple, whether it's lunch on the go or a picnic must-have. Don't believe us? Apparently 1.69 billion of the sarnies sold last year alone.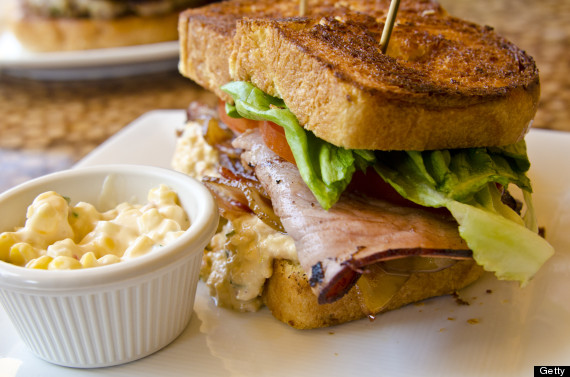 With over 62% of the population buying a sandwich at least once a year we set out office tasters on a mission to find the best of the BLT bunch from the high street supermarket and sandwich specialists.
MORE HUFFPOST FOOD:
Our crack team of tasters included UK Lifestyle's Poorna Bell (PB) and Brogan Driscoll (BD), Entertainment's Sarah Dean (SD), Analytics specialist Amy Greenacre (AG) and AOL Travel's Katy Holland (KH)
We've pitted fancy deli brands against high-end supermarkets and budget shops to find the best BLT on the lunchtime market. Find out which BLT won over our discerning sarnie critics below.
Had a better BLT? Tell us below. Next week we will be testing out a summer staple, chocolate ice cream. If you can recommend your favourite high street brand then tweet, Facebook or message us and we'll consider it.
FOLLOW HUFFPOST UK LIFESTYLE ON TWITTER | LIKE OUR PAGE ON FACEBOOK