A brown bear is at risk of losing his eye after he was maliciously attacked with paint.
A zookeeper at Varna Zoo in Bulgaria is said to have discovered Svoboda the bear, after it had been painted blue in the face after a children's group visit, however it is unknown as to who the perpetrator was. Left with blue paint smeared across his face, Svoboda is now sick and at risk of losing his eye due to the incident, he is however receiving medical treatment by vets in a effort to save him.
We certainly hope Svoboda makes a full and healthy recovery!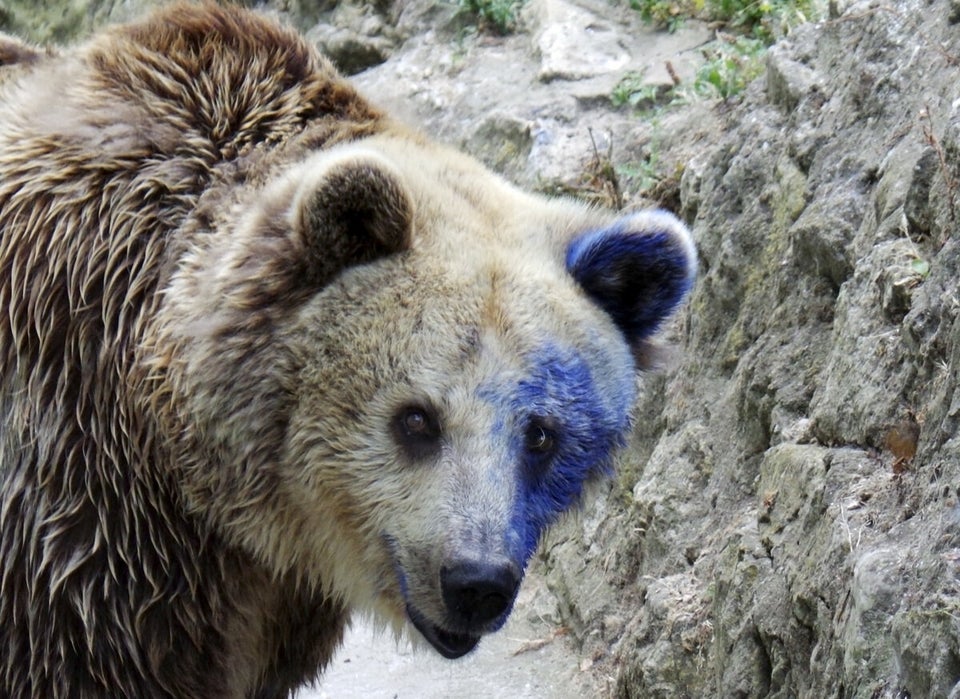 Brown Bear Daubed In Face