Liverpool manager Brendan Rodgers has questioned why Luis Suárez would want to leave the Anfield club for Arsenal.
But Rodgers says Suárez would be making a mistake by joining the north London side.
He told the Guardian: "I know what we are trying to build and grow, so why would you swap Liverpool to go to Arsenal?"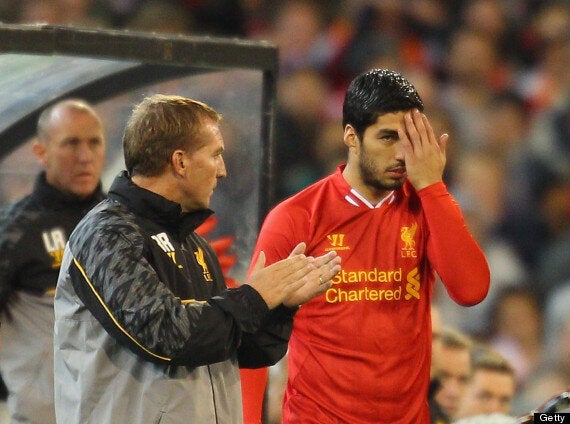 Suárez is keen to remain in the Premier League
"I am not sure that it adds up, to be honest. Arsenal has a wonderful history in its own right but Liverpool is one of the biggest clubs in the world. Okay, we might not be in the Champions League and haven't been for a while now but our competitors have grown around us and we have to step up to the challenge now.
"Would it be a mistake for Luis to leave? 100%. The team was built around Luis last season. I made some big calls to get the team to work in a way to suit his strengths and it is no coincidence he had a great season apart from the end bit. We would love to have him to continue the next phase."
Liverpool are believed to be holding out for a £50m fee for the 26-year-old Uruguayan, who was their top scorer last term.
After two-and-a-half-years on Merseyside, Suárez has grown impatient and wants to play Champions League football, something Arsenal can offer if they negotiate their pre-qualifying tie successfully.
The last time Liverpool competed in the Champions League was during Rafael Benítez's final year, when they were eliminated at the group stage.
Arsène Wenger's Gunners, meanwhile, have competed in the Champions League every season since, and including, the 1998-99 campaign.
Suárez linked up with Liverpool in Melbourne on Monday, and is currently four games into a 10-match ban for biting Chelsea's Branislav Ivanović.