Gareth Bale is beginning to realise the price of signing a long-term contract at Tottenham Hotspur now Daniel Levy has rejected a reported £86.3 million offer from Real Madrid for the Welshman.
Madrid have overvalued Bale - who has had one great season - by about £30m, but players leave White Hart Lane at a Levy price, and while it is extraordinary Tottenham have rejected such an inflated fee it is not exactly a surprise.
To illustrate how maddening it can be to negotiate with Levy, Manchester United were put off signing Luka Modrić after they overspent bringing in Michael Carrick and Dimitar Berbatov from north London. Sir Alex Ferguson will rightly argue both players have contributed to a highly successful period in United's history, but the stress was nae worth it anymore.
Levy is the kind of man who can sign Steven Pienaar for £3m and somehow sell him for a profit.
Bale should have known the dangers when he signed his annual contract/stay of execution last year. Modrić inked a new deal for six years in 2010 but was agitating for a move to Chelsea the following year. It didn't materialise and Spurs happily sold him to Madrid in 2012.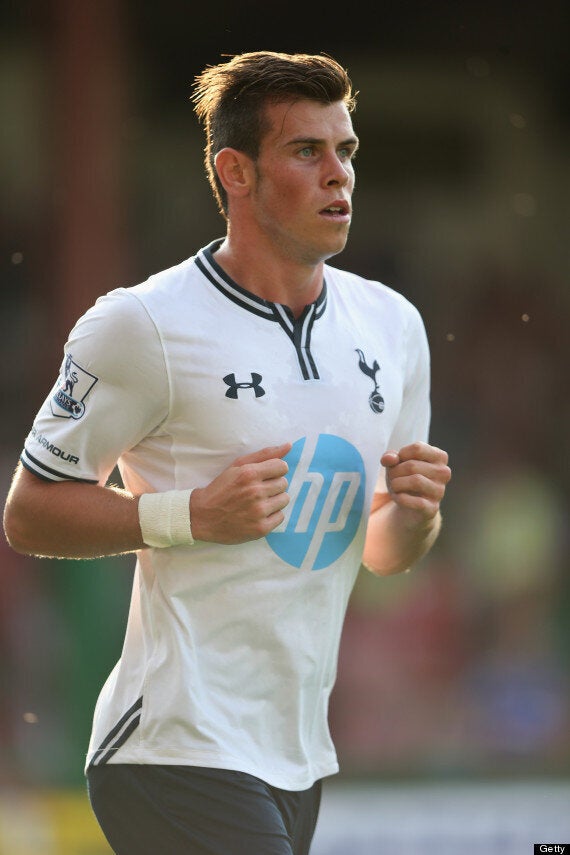 Bale is "distraught" Spurs rejected Madrid's offer for him
This morning, the Mirror say Levy is giving Bale the "silent treatment". This comes from the same writer who described Marca's cheerleading pieces last week as "dirty tricks". He is also a Spurs fan, which is convenient.
The Mail state Levy has cut short his holiday to hold talks with a "distraught" Bale, a la Cousin Avi. He's comin' ta London, Gareth.
Player-plus-cash deals are rarer than a Spurs top four finish, but that hasn't stopped the Sun nominating a couple of Madrid players who could be turning out for the Lilywhites next season.
They say Real will offer £51m plus Argentina winger Angel di María and Portugal left-back Fabio Coentrão, which is one way of nursing Spurs' vacancy on the left wing, even if Bale was given a free role in the latter half of last season.
And Javier Pastore, marginalised at Paris Saint-Germain before Edinson Cavani arrived, is nominated by the Star as a potential replacement for Bale.