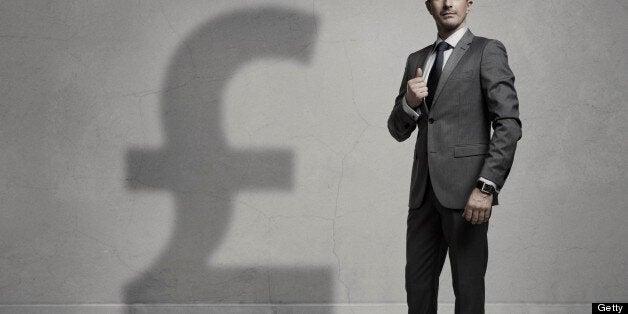 Fifteen out of 50 payday lenders have thrown in the towel after being given a deadline by the trading watchdog to prove their business practices were up to scratch.
The Office of Fair Trading (OFT) said that 14 of the lenders have told it that they are leaving the payday market and another firm which failed to meet the deadline has said it is no longer operating as a lender.
The watchdog has been carrying out a probe into "deep-rooted" problems within the industry, such as lenders encouraging struggling borrowers to roll over loans they cannot afford so that the debt balloons. Last month it referred the sector for a full-blown investigation by the Competition Commission.
A 12-week cut-off point set by the OFT for 50 lenders, which account for 90% of the market, to show they are acting responsibly has now passed for all firms.
The OFT said that of the 14 lenders who are leaving the payday industry, three have surrendered their licences completely. The other 11 continue to operate in other areas where they still need a consumer credit licence to trade, such as pawnbroking or debt collection, for example.
The watchdog is going through reports provided by 46 firms in total, including the 11 firms who are pulling out of the payday market but still need to have a consumer credit licence.
He said: "Clearly there is more work to be done. I look to the remaining 35 lenders to take action to fix the problems in their own practices, or face up to further sanctions by regulators.
"Consumer Minister Jo Swinson recently met with the industry at a payday summit where I know she made progress developing priorities for the new Financial Conduct Authority in tackling payday lending problems."
These reports, which have been compiled by independent auditors, must demonstrate to the OFT that lenders are complying with the rules and have put right particular concerns it has raised.
They must prove, for example, that firms have removed any misleading advertising, that they are being clear with consumers about the terms of the loan up-front and that they are carrying out proper affordability checks.
The watchdog identified areas of concern with each of the 50 firms and in some cases it sent them annexes of up to 70 pages long.
If the OFT still has concerns after going through the responses it has a range of powers such as stopping firms in their tracks immediately or choosing to inspect them again.
The debate into the payday loans industry took a new twist last week when it emerged that the Archbishop of Canterbury had told Wonga, one of Britain's best-known payday lenders, that the Church of England wants to "compete" it out of existence as part of plans to expand credit unions.
Wonga has said it has been wrongly tarnished in some quarters as an "unacceptable business" and it has responsibly lent more than £2 billion over the last six years, despite turning down three-quarters of all first loan applications.
David Fisher, OFT senior director for consumer credit, said: "We are evaluating the audit reports sent in by payday lenders and will announce any further action in due course.
"Should any lenders fail to demonstrate they are fully compliant we have several options open to us to protect consumers, including suspending or revoking their licences."
Citizens Advice is preparing to launch a month-long campaign starting on Monday to encourage people who feel they have been mistreated by a payday lender to report the problem to the Financial Ombudsman Service which can help them claw their money back.
The charity's dealings with its own clients who are struggling with payday debt have led it to believe there is a low awareness of the help the ombudsman can offer. Common complaints Citizens Advice sees include payday firms unexpectedly draining borrowers' bank accounts of money.
Citizens Advice chief executive Gillian Guy said: "Citizens Advice sees people day in day out who have been left in absolutely desperate situations by irresponsible lenders.
"Saddled with years worth of debts, many people are left feeling completely powerless."
New regulator the Financial Conduct Authority (FCA), which has powers to step in quickly and stamp out problems, will oversee payday lenders from next April. Its powers would enable it to place a possible cap on interest rates and limit or ban the number of rollovers lenders can offer, if it sees fit.
Richard Lloyd, executive director of consumer group Which? said: "People are increasingly turning to high cost credit just to pay for essentials or repay other debts, so it is vital that the Government and regulators continue get tougher on irresponsible lenders."