Jessica Ennis-Hill will not compete at the World Athletics Championships in Moscow, British Athletics has confirmed.
The London 2012 hero's Achilles tendon injury has prevented her from adding a second gold to her World Championships haul.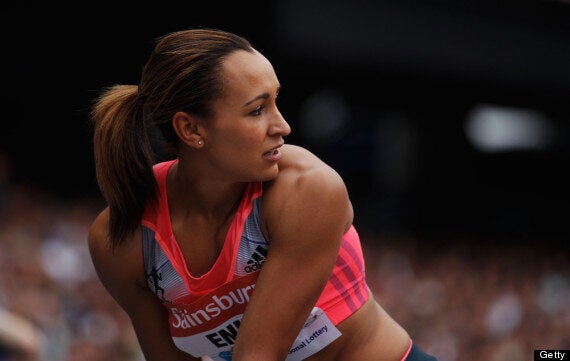 Ennis-Hill during the Anniversary Games at the weekend
"To say I am gutted is an understatement," Ennis-Hill said.
"Up until now we have been focusing on managing the pain so I can train and get myself in shape to go out there to win in Moscow – which has meant not focusing on finding a cure for the injury. The time has now come to stop chasing fitness and look to cure the problem,"
Ennis-Hill's coach Toni Minichiello added: "The next aim will be to unload the Achilles for a week or so and during this time gather more opinions about all possible recovery strategies. After which I will pull the team together to examine the way forward, but also examine how it happened in the hope we can avoid this going forward. The aim will be that any recovery process will make an indoor season possible in 2014."
Ennis-Hill was the final athlete British Athletics was waiting on ahead of Moscow after Olympic long jump champion Greg Rutherford was yesterday added to the squad, having proved his fitness after a hamstring injury.
Related