Much attention is lavished on Holly Willoughby's famous cleavage, but the 'This Morning' presenter has laughed it off, claiming: "They're just boobs."
Most recently, Holly - nicknamed Willoughbooby by 'Celebrity Juice' co-star Keith Lemon - sparked 139 complaints over a revealing dress she wore during the final of 'The Voice UK' - something she has said she is not bothered about.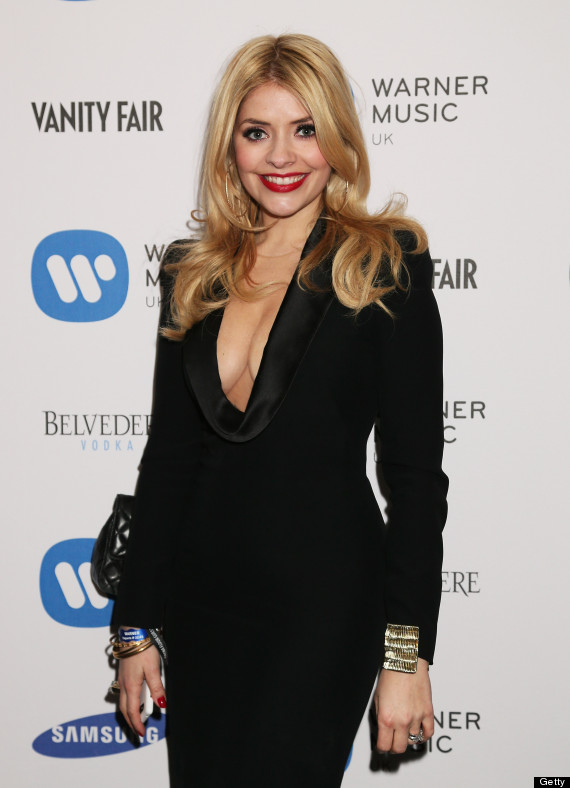 Holly Willoughby
"I don't take much notice of these things. If you don't let it bother you it can't hurt you," she told The Sunday People.
"There'll be really lovely articles and there will be really horrible ones. If you take all of them at the same level then you don't get too upset or too big-headed, whichever way the pendulum swings. It's just not important to me."
She added: "None of that bothers us at all. [My husband] Dan never gets jealous. They're just boobs. We work together on 'Celebrity Juice' and we have the most fun."
Holly's 'This Morning' co-host Phillip Schofield jumped to her defence following the complaints issued by the BBC, tweeting: "139 complaints over Holly's gorgeous Voice dress. Let's hope those outraged on behalf of their kids don't take them to the beach this summer. God forbid they might see a woman in a bikini before 9pm and be traumatised by the sight of her cleavage!"
The BBC later issued an apology to viewers, but defended Holly's 'glamorous and wholly appropriate' dress.

LIKE US ON FACEBOOK | FOLLOW US ON TWITTER