Kelly Brook was (yet again) a beach babe as she holidayed in Greece over the weekend.
The model - who has enjoyed a string of holidays so far this year - was showing off her incredible bikini body in a zebra print two piece.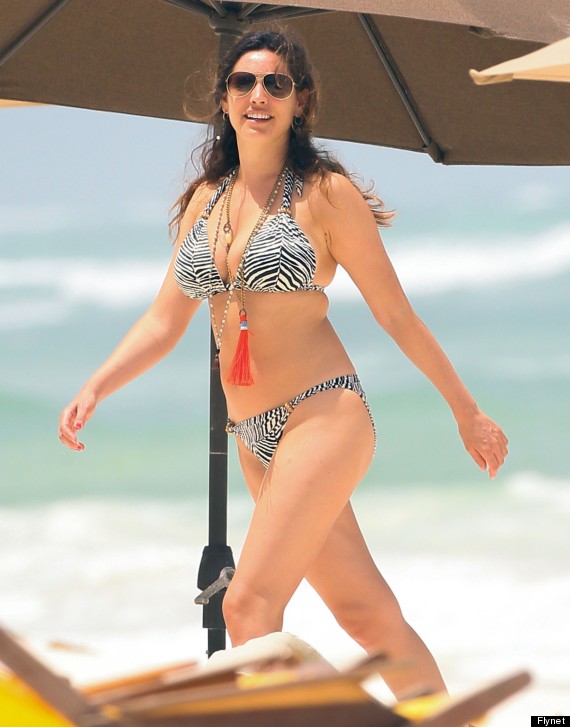 As she peeled down in the sun, Kelly also proved former 'Apprentice' star and TV rent-a-gob Katie Hopkins wrong, after she branded the 'Celebrity Juice' star a "chubster" in a recent interview.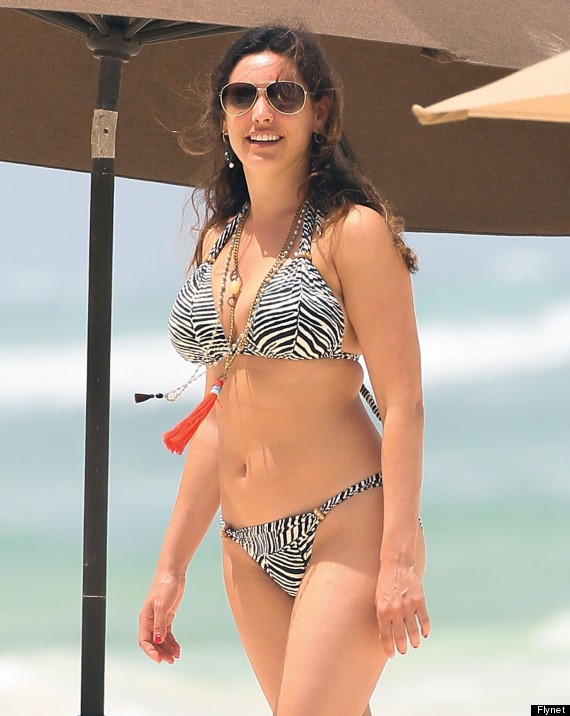 It has also been revealed that Kelly is set to release a tell-all autobiography, that could include details of past relationships.
According to The Mirror, the deal is said to be worth £200,000 and follows details of Katie Price's book in which she will apparently reveals secrets of her romance with Kelly's current boyfriend Danny Cipriani.
Kelly dated rugby-player Danny first, but he had a fling with Katie - who branded Kelly a "heifer" after seeing a photo of her on a beach - while they were split up.
When Katie was asked recently who should be worried about her own book, she said: "Danny Cipriani and Alex Reid" and went on to say that Danny "should be s******g himself".
Kelly's past loves include Jason Statham who she had a seven-year romance with, 'Titanic' star Billy Zane, Danny's rugby mate Thom Evans and a date with Glee's Matthew Morrison.
A source said: "Kelly has kept quite guarded over the details of her past heartbreak and now, finally, she's ready to share her feelings with the world. She's in a really happy place with Danny and is planning to openly declare her love for him and their hopes for their future.
"Behind the scenes Kelly has had quite a struggle over the years. Under pressure to look good at all times, some industry bosses have even 'gently suggested' she diet. But Kelly's not one to kowtow to media pressure."
Kelly is expected to write about her miscarriage with Thom's baby in 2011, what her career in the modelling world has been like, and how she gets her famous curves.

LIKE US ON FACEBOOK | FOLLOW US ON TWITTER