Recently bankrupt Kerry Katona is reportedly planning a budget wedding after being inspired by one she saw on ITV soap 'Emmerdale'.
The Atomic Kitten singer - who was declared bankrupt for the second time last month - was forced to cancel her wedding to fiancé George Kay after no longer being able to afford it.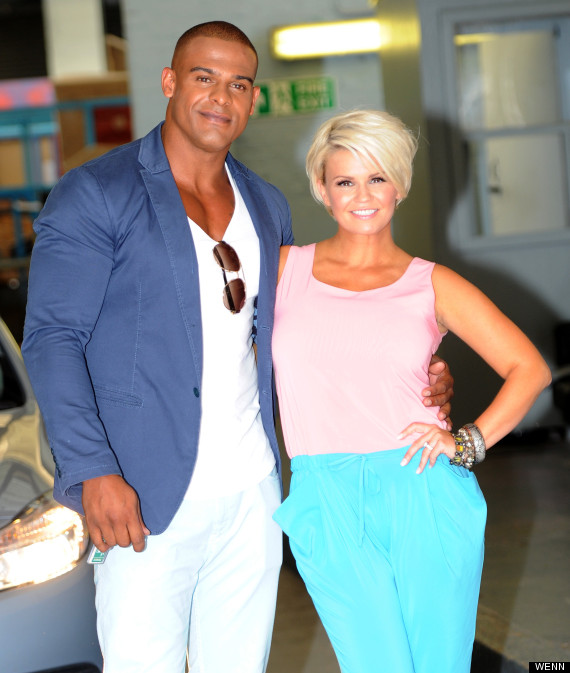 Kerry Katona and George Kay
However, she is now said to be planning a pagan 'handfasting', which united characters Brenda Walker and Bob Hope on the soap.
While the ceremony is not legally binding, Kerry sees it as a public declaration of their love until they are able to afford a proper wedding.
A source told The Mirror: "She knows it's a bit bonkers but she was really touched by their ceremony. It's not legally binding, but as far as Kerry is ­concerned it's a public ­declaration of her love and commitment to George.
"She says once she has money again, she'll get married ­properly but for the time being this is perfect," they added.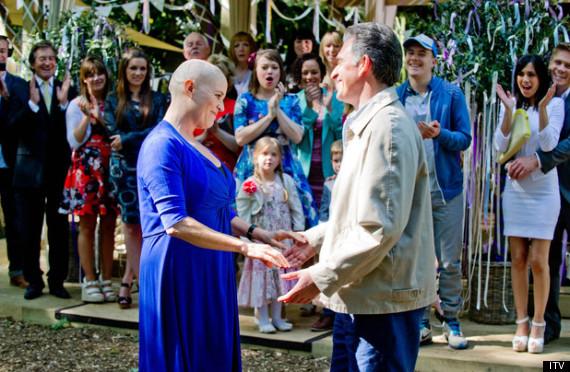 Kerry has been inspired by Brenda and Bob's 'Emmerdale' wedding
The couple are apparently set to tie the knot on 31 August - her daughter Molly's 13th birthday.
Kerry previously told New magazine that a wedding was 'no longer a priority'.
"Yeah, we can't afford it. It's not a priority – as long as we're together, that's the main thing," she said.
It was recently announced that Kerry is set to star as Marilyn Monroe in Norma Jeane The Musical.

LIKE US ON FACEBOOK | FOLLOW US ON TWITTER