A reunion could be on the cards for Nicole Scherzinger and Lewis Hamilton, as the former couple are said to be meeting up in a last ditch attempt to save their turbulent relationship.
The pair called time on their five-year romance last month, blaming work commitments, which often see them on opposite sides of the globe.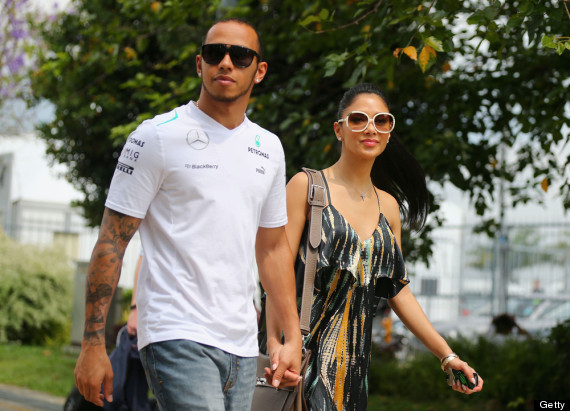 Lewis Hamilton and Nicole Scherzinger
However, The Sun reports that Nicole has been "distraught", finding the last month "virtually impossible", and is hoping she and Lewis can work out how to make their lifestyles compatible.
A source told the paper: "They are planning to meet and work out how on earth they can maintain a relationship with their lifestyles. They both know this is the final chance to make it work.
"Even though they spend so much time apart in different countries because of their work commitments, they were constantly on the phone and text messaging."
They added: "She always felt complete with him in her life. That's why she's found the last month virtually impossible. Some days she was so upset it was a real battle for her to even get out of bed and go to work at 'The X Factor' auditions.
"She's been distraught but is very good at hiding her real feelings in public. After all, this is the man she still hopes to marry one day."
News of a possible reunion comes just days after Nicole's former 'X Factor' contestant Jahmene Douglas claimed she was still in love with the Formula One ace.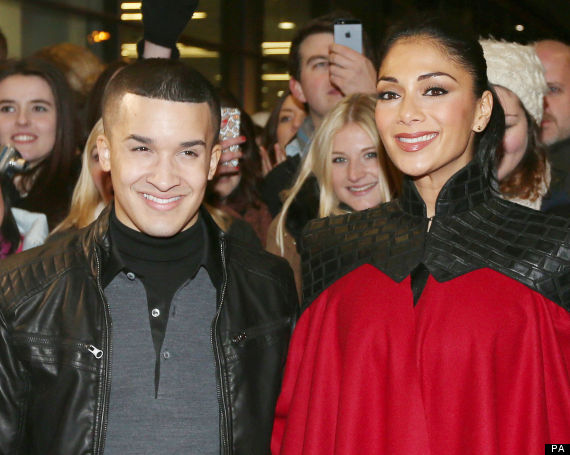 Jahmene Douglas with Nicole
He told The Mirror: "I know that she is in love with Lewis. And I've been with her as a friend while she was with him and when they broke up.
"I am trying to be there for her because it is a tough time. It isn't easy to switch off after spending five years in a relationship. I think it was just obvious that the distance thing might have taken its toll."
In the aftermath of their breakup, Lewis has made it clear he is not over Nicole, recently dedicating a Grand Prix win to his ex.
"It's not been the easiest few months, I was just saying that my family have been really supportive," he said.
"It feels a little bit odd without that someone here - but I would say now that these are one of those races you want to dedicate to that someone."
He'd also previously written on Twitter: "If you've found that special someone, don't EVER let them go no matter what!! Nothing in this world is more important."
Let's hope they really can work thing out this time.

LIKE US ON FACEBOOK | FOLLOW US ON TWITTER