Everton received so much grief over their new badge it will be re-designed ahead of the 2014-15 season, but their blinding new Nike away kit isn't nearly as horrendous.
For such a tropical ensemble, captain Phil Jagielka appropriately modelled the strip in Miami, where the Blues face Valencia on Tuesday.
The Toffees might wear blue but they're also green, since like the home shirt, Everton's new away garb is made from recycled polyester "in accordance with Nike's commitment to produce athletic wear with a low environmental impact".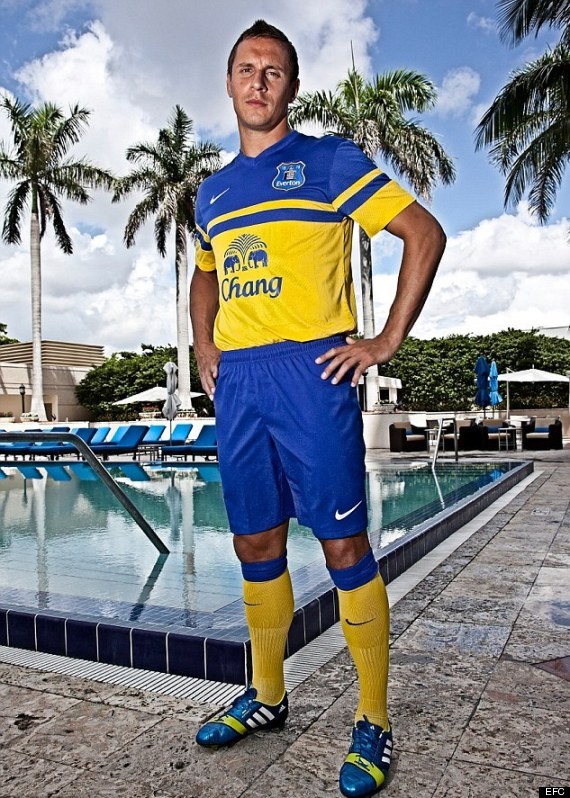 Phil Jagielka models the new strip in Miami
Both the shirt and shorts are made from up to thirteen recycled plastic water bottles.
The Toffees could don their away kit for the first time at West Ham on 21 September.