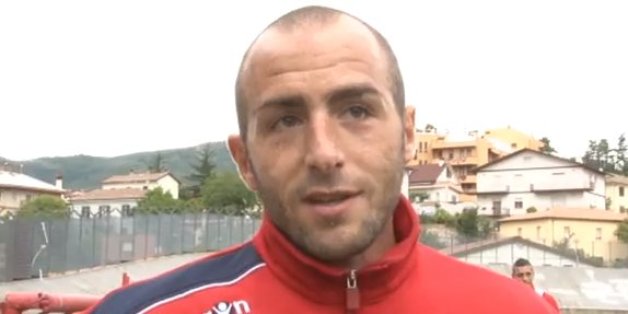 The Lega Calcio has suspended Matera midfielder Gaetano Iannini for 10 matches after he allegedly racially abused an opponent during a Coppa Italia match.
Iannini becomes the first player to be punished under new anti-discrimination laws passed by the Italian Football Federation and league authorities on June 4.
According to a disciplinary statement published on www.legaseriea.it today, Iannini has been handed the ban for "directing an insult of racial discrimination at an opponent" during the first half of Sunday's Coppa Italia first-round match between Matera and Sudtirol.
Iannini was sent off following the incident which occurred 18 minutes into the game, which ultimately saw Serie D side Matera lose 2-0 in Bolzano. Reports in Italy have identified Ghanaian Caleb Ansah Ekuban as the alleged victim.
Earlier this month Serie A club Sassuolo were fined €30,000 (£26,000) by the Lega Serie A after a section of fans allegedly shouted racist abuse at AC Milan midfielder Kevin Constant during a friendly match last month.
In June, footballing authorities in Italy introduced tougher legislation to tackle racism in the wake of several high-profile incidents that occurred during the 2012-13 season.
Milan midfielder Kevin-Prince Boateng walked off the pitch in response to racist abuse in a mid-season friendly at Pro Patria while his teammate Mario Balotelli regularly found himself the target of discriminatory remarks.
Referees now have the power to suspend play while fans are warned against continuing such behaviour while clubs and individuals face increased fines and longer suspensions. Roma will begin their Serie A season with a partial closure of their Stadio Olimpico home after a section of fans allegedly abused Balotelli during a league game.