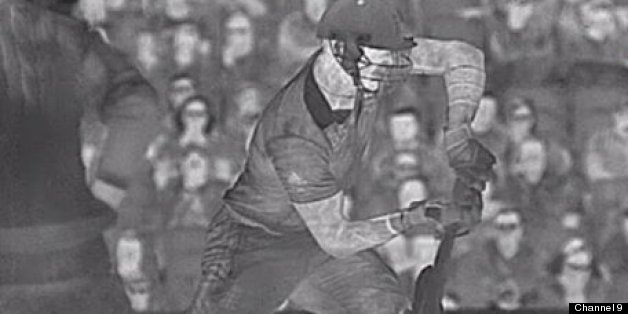 Channel 9
The International Cricket Council has no plans to investigate alleged attempts by players to "cheat" HotSpot technology in this summer's Ashes.
Cricket's world governing body has responded to reports it was about to launch an inquiry into the possible use of silicone tape to prevent HotSpot picking up edges on caught-behind appeals, by dismissing them out of hand.
England batsman Kevin Pietersen and Australia captain Michael Clarke have already made it clear today that silicone is not being used, as far as they know, the former taking particular umbrage on Twitter.
ICC dismisses reports on investigation into players over Hot Spot http://t.co/Jeqgnp9cVW#cricket

— ICC (@cricketicc) August 7, 2013
ICC chief executive David Richardson has made it clear that - although his organisation's general manager Geoff Allardice is flying to Durham before the fourth Investec Test to speak to players - his journey has nothing to do with any investigation.
Richardson said: "These media reports are totally incorrect.
"Geoff Allardice is meeting with both teams and umpires to see how we can best use the DRS and the available technology, going forward in the next two Test matches.
"It has nothing to do with any players."
Pietersen launched into a Twitter tirade earlier on Wednesday against "horrible journalism" and refuted allegations he had cheated.