It's here, the first movie poster of Naomi Watts starring as the Princess Diana (she who was all-encompassingly, breathtakingly beautiful, The People's Princess) is no mean feat - no pressure Naomi - but if the transformation is anything to go by this film might just make it as one of our all time faves.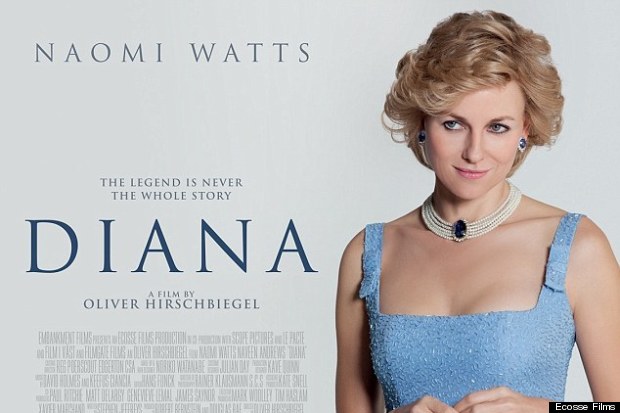 The hair, the pearls, the royal blues, THE RING - it's all spot on. Uncanny, just uncanny.

Director Olivier Hirschbiegel has taken on a huge task by revisiting the final years of Diana's life for the film portrayal and with the poster revealing that "The legend is never the whole story" we're anticipating big things.