Rihanna raised some eyebrows when she had a gun tattoo inked a couple of years ago, so we can only imagine what people are going to say about her new teeth grills.
The pop star - who's never one to back away from controversy - flashed her new gun-shaped grills in snaps posted to Instagram.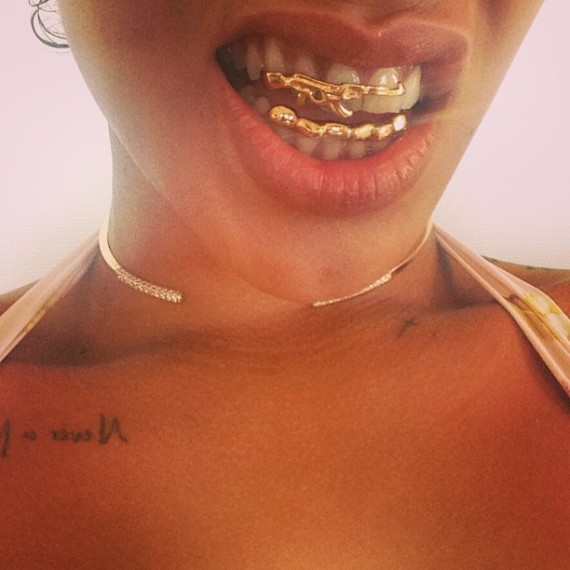 All teeth and guns... Rihanna
"Up watching Cocaine Cowboyz #KillinDeseHeauxz #phuckyogrill #ilickthegunwhenimdonecuziknowthatrevengeissweet," she wrote alongside the snap. For the uninitiated, the convoluted hashtag is in reference to her song 'G4L'.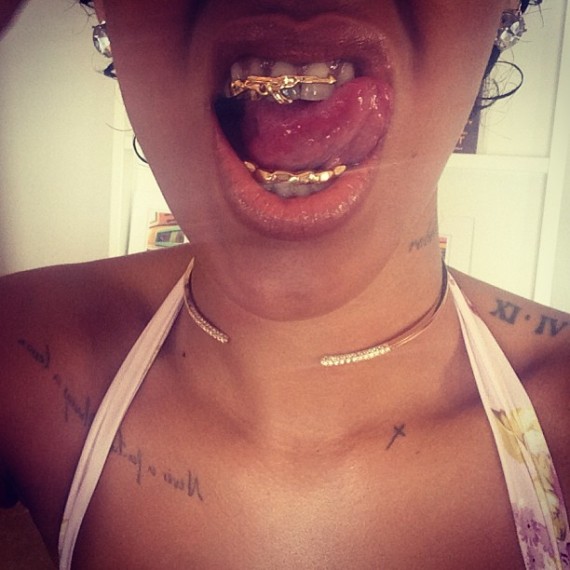 Rihanna also has a gun tattoo
RiRi is currently back in her homeland of Barbados where she has been celebrating carnival.
She turned heads on Monday as she turned up in a dazzling bejewelled bikini which revealed a lot of flesh.
Check out just some of the pics below...

LIKE US ON FACEBOOK | FOLLOW US ON TWITTER