Getty
If you were in any doubt just how HUGE One Direction have become, here's a something that will blow your mind: the boyband are set to make *adopts Dr. Evil pose* $1billion this year alone.
Yes, you did read that correctly: that was $1billion, or £640m if you live on this side of the Atlantic.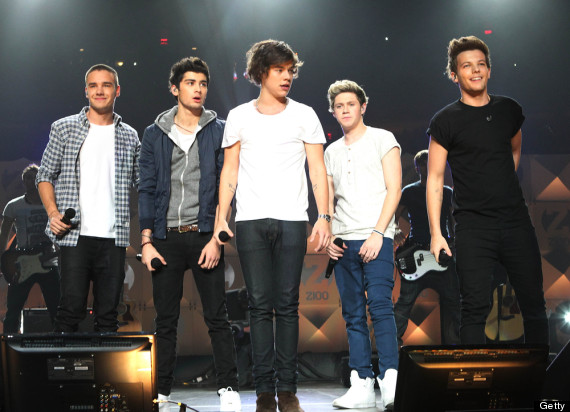 One Direction
The astonishing figure has been calculated based on what Harry Styles, Zayn Malik, Louis Tomlinson, Liam Payne and Niall Horan are set to make from their album and tour sales, merchandise and their forthcoming movie, 'This is Us'.
A report in Business Insider claims sales of concert tickets alone account for half of their gross revenue with next year's 'Where We Are' stadium tour reported to have taken over $270million (£175m).
The magazine calculates that they will also make $300million from music sales, $150million from movie ticket sales, $15million from DVD sales and $67.5million from the sale of merchandise.
That's a LOT of tattoo money.

LIKE US ON FACEBOOK | FOLLOW US ON TWITTER