'EastEnders' hard nut Janine Butcher is set to show her softer side when she invites Danny Pennant over for a spot of romance.
Janine, played by Charlie Brooks, is furious when she realises that Michael Moon (Steve John Shepherd) was only flirting with her to try to get her on side so that she would let baby Scarlett spend one night a week with him.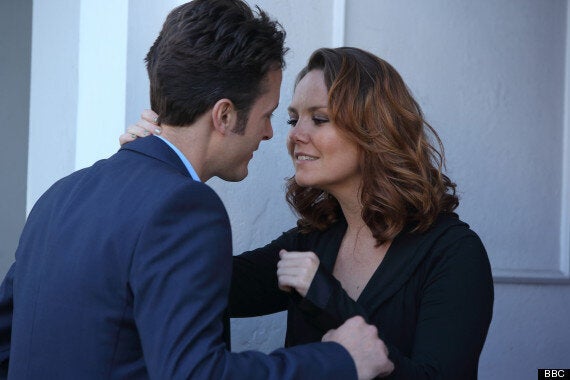 After their evening of fake flirting she decides she doesn't want to be alone and so makes a call to Danny (Gary Lucy) who comes over and kisses her on the doorstep of her house.
But when Michael sees the kiss, he feels angry and jealous that Janine has turned her attentions to someone else so quickly - although Danny's reasons for kissing Janine may not just be to do with blossoming love.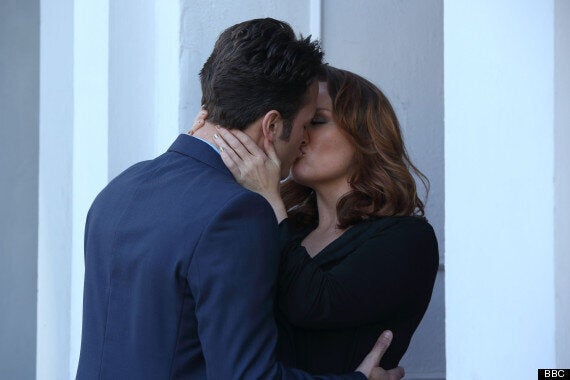 Danny previously had a fling with Syeed Masood (Marc Elliott) and Gary recently told This Morning: "He's quite complex when it comes to his sexual preference. Last time he was seen, he made a beeline for Janine and realised that she was the one with the money on the Square.
"I think he's quite charming, and as the weeks go on, we learn a little bit more about Danny and what lengths he's willing to go to, to get what he wants. Whether it's a romantic thing or whether it's just purely for his own personal gain remains to be seen.
"I think he's quite easy to adapt to any situation and he's quite charming and confident in himself, in both ways - in his sexuality and his business mind. At the beginning it's quite a fun relationship and Janine thinks that he's going to introduce her to a lot of rich city boys.
"I think with him, nothing is as it seems. At the beginning at least, you're always left guessing about what he's thinking and what he's up to at any time."
The episode with Janine and Danny's kiss will air on BBC One on Friday 9 August.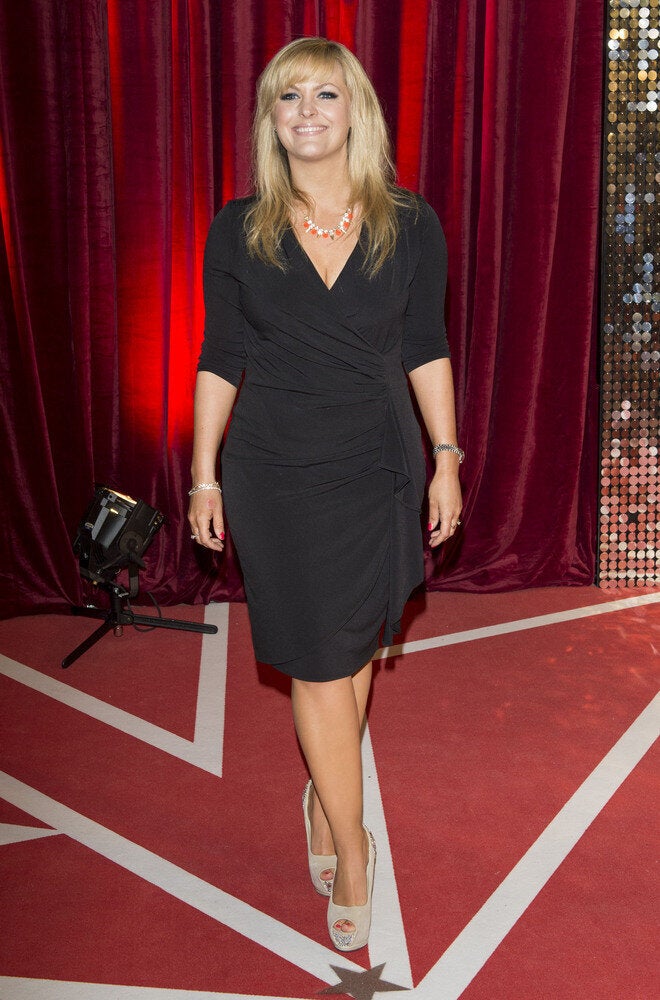 EastEnders: Where Are They Now?
Related