We have a feeling Rihanna's going to be finding grains of sand in all sorts of places over the next few days after posting this bikini snap of her on the beach on Instagram.
The singer is enjoying some down time in her home country of Barbados where her allergy to clothes has come in handy what with the scorching temperatures and the fact that it's carnival season.
The 25-year-old celebrated the annual Bajan festival in typically understated RiRi fashion by dressing up in an uber revealing jewel encrusted outfit which she accessorised with a hip flask, natch.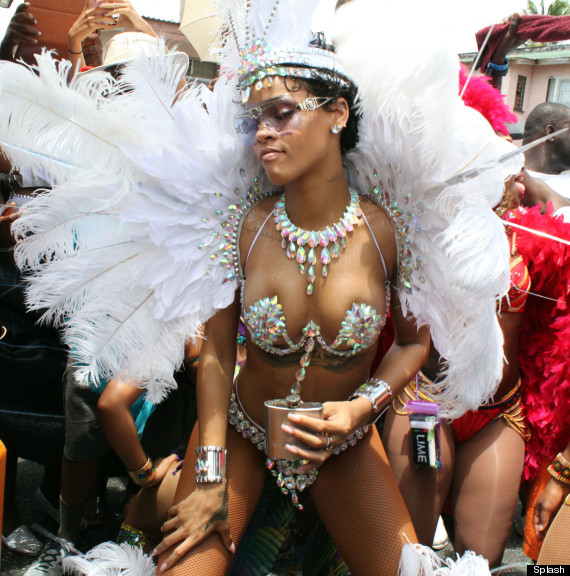 She's also been spotted knocking a football about on the beach with family and friends.
Speaking of family, Rihanna is reportedly being sued by the company that handled her grandmother's funeral arrangements over an unpaid $150,000 bill.
According to TMZ, RiRi has only paid a 25% of the outstanding balance which is owed on the lavish ceremony that was organised after Clara Brathwaite passed away in June last year.

LIKE US ON FACEBOOK | FOLLOW US ON TWITTER