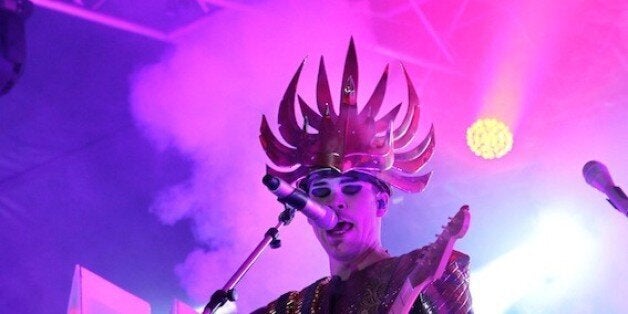 As the sun went down over Wilderness Festival at Cornbury Park, Oxfordshire, a different type of sun rose on Friday night.
Empire Of The Sun, the Australian electronic music duo of Luke Steele and Nick Littlemore with assorted dancers and drummers, took to the main stage in front of a lively crowd for a truly psychedelic set.
Dressed in sharp metallic costumes with their trademark eclectic headgear - looking somewhat like a sunshine crown - the Sydney band ran through their dance set with a changing backdrop that kept the crowd in awe.
There were jelly fishes, owls, planets, and oceans projected on the changing scene as helmeted dancers cut shapes in costumes Daft Punk would be proud of.
Pink clouds appeared as Empire Of The Sun performed their hit single 'Walking On A Dream' - from their 2008 debut album of the same name - with a giant light up guitar. There were plenty of hands waving for their best-known songs such as 'We Are The People' and recent hit 'Alive'.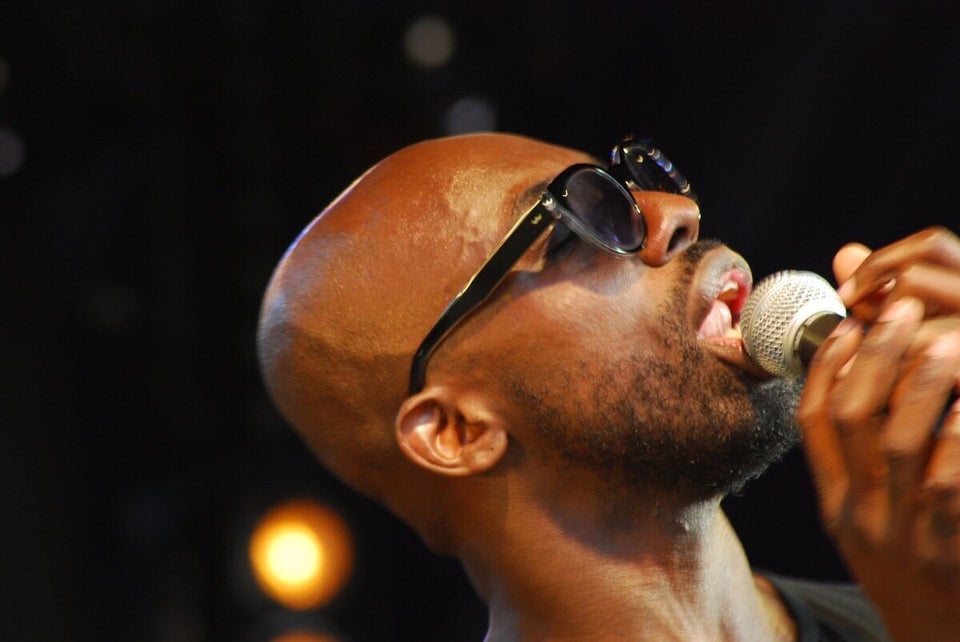 Wilderness Festival 2013
Other bands to play on Friday included the London-based artist Ghost Poet and Rudimental collaborator John Newman, who performed his number one single 'Love Me Again'.
Earlier in the day, The Huffington Post UK held its first Conversation Starters panel discussion at the festival.
Chaired by HuffPost UK's editor-in-chief Carla Buzasi, panellists discussed whether only entrepreneurs can save the UK economy now.
Offering up their entrepreneurial knowledge was Rekha Mehr, founder of Indian-inspired bakery Pistachio Rose as well as startup entrepreneur in residence for the Department of Business, Innovation and Skills, as well as Sam Bompas from jelly architects Bompas & Parr and former 'Dragon's Den' star Doug Richard, who now runs School For Startups.
They all agreed that it was OK to fail, with Richard claiming "people aren't honest about how much failure is involved in success".
Related