The return of 'Dragon's Den' for its eleventh - yes, I know! - series saw a pair of new dragons brought into the cave to join the familiar faces of Duncan Bannatyne, Peter Jones and Deborah Meaden - the question was, how would they fit?
The answer was, seamlessly. Piers Linney is a 'cloud computing whizz' - apparently these three words in this order mean a lot of value to someone. "What do I bring? Youff!" he bellowed, and smirked and puckered in all the right places. The BBC have made a sound investment with this one.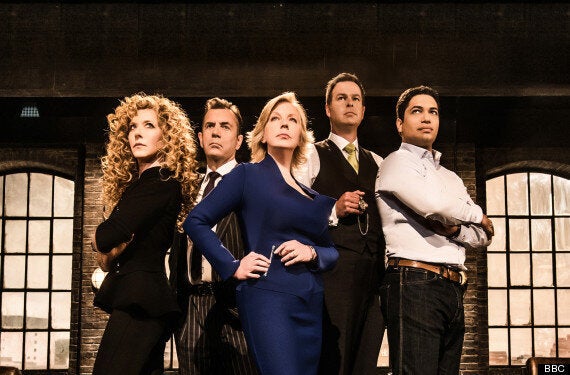 Kelly Hoppen (left) and Piers Linney (right) join the Dragons in their Den for the 11th series
As for Kelly Hoppen, I'm surprised she isn't running the show single-handedly yet. Within ten minutes of her debut, the 'global brand interior designer' had frowned, raised her eyebrows, interrogated, poo-pooed, even volunteered to cook some noodles.
And then came the advice. She told two Aussie ex-pats pitching a fake tan, "I could help you by wearing it myself." For Clare's royal picnic hamper as endorsed by the Saudi royal family no less, "Get yourself into Tatler," decried Kelly. When a husband and wife team turned up inexplicably pitching some Lego that wasn't Lego, Kelly had it covered, "A stall on the Columbia Road, that's what you need." I'm predicting a spin-off show in the near future… "What I Would Do Is…" created, directed, produced by Kelly Hoppen. Or just 'What Kelly Did (And You Should Too)'. There. Sorted.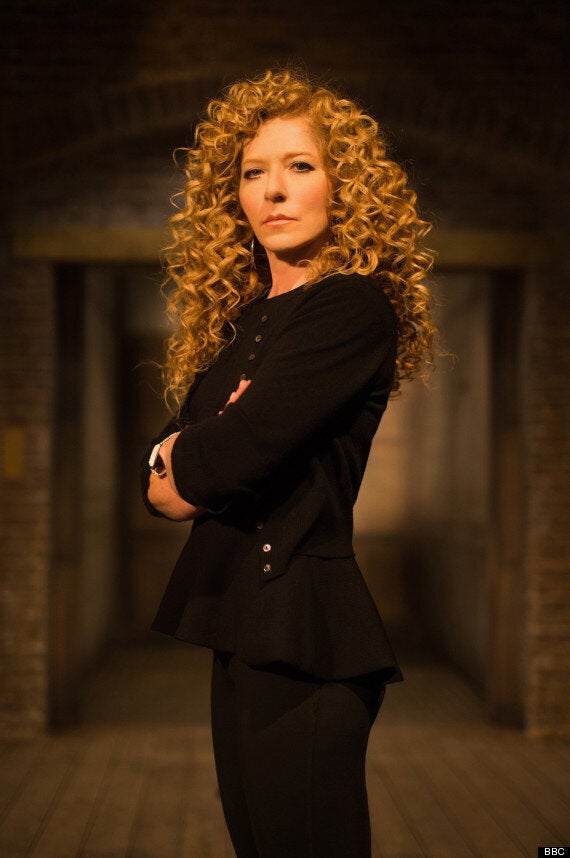 Kelly Hoppen - a natural fit
Without the backstories of all 'The Apprentice' candidates, nor the car crash element of elimination provided by that show, 'Dragon's Den' leaves us with a lot resting on how much we care whether each person pitching gets his or her money, based on our four minutes' knowledge of them. And our interest in the product.
Fake tan cream, advertised by a trio of bouncing bikinied bunnies doing their version of the All Blacks' Haka - what's not to love, even if the middle one looked like 'a Lucozade lozenge'?
£199 on a faintly pervy-looking long hot water bottle, named after its maker, on the other hand... "Totally egotistical, totally about you, and wrong," decided Peter Jones.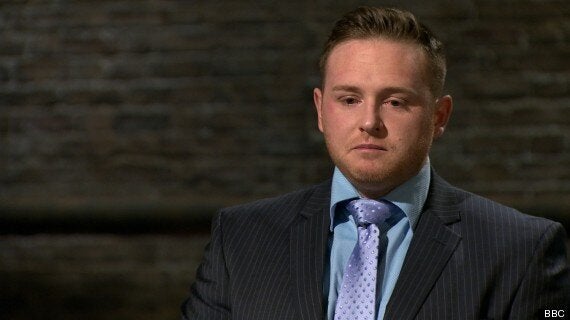 Ross - tearful, but triumphant
The biggest test for the Dragons came with Ross, asking for £60k to invest in his gluten-free noodles. Except they weren't gluten-free. But it turned out they were. But the figures were all wrong. And Ross's poor wife had lost a baby. Oh dear, by now Ross was in tears, the dragons were looking uncomfortable, and even Kelly Hoppen had no recommendations for this one.
Instead, it took an old dragon to puff some compassion into the proceedings, with Peter Jones giving this downbeaten dog a spanking great bone of an offer "for this business we're going to make… together".
The look on Ross's face was the price of admission alone, before he slammed into Peter Jones' arms and an awkward armpit hug ensued. Who said dragons didn't have a heart?