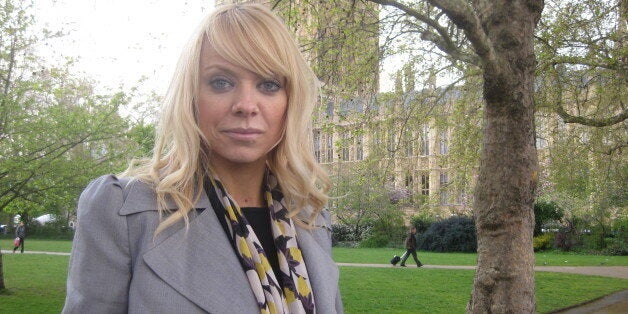 Liz McClarnon reveals that she worries when she sees her Atomic Kitten bandmate Kerry Katona getting involved in Twitter spats, because she's seen the very dark side of the social networking site.
"It's quite funny, comedic, people passing judgement on other people," explains Liz. "But I worry about people who start things. And they can be very quick to be the victim on another occasion. It's all very confusing."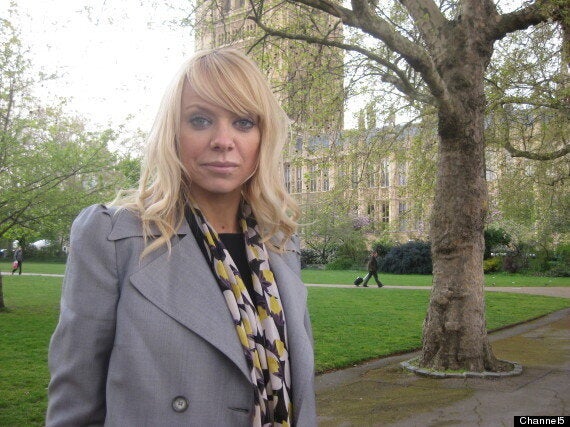 Liz McClarnon didn't want to tell anybody what was happening for months
For Liz, spats like the ones between Kerry and, most recently, Imogen Thomas, are only the tip of what damage social networking sites can do, as she explores in a programme she's made about cyber-stalking (tonight on Channel 5), something of which she has herself been a long-suffering victim.
Liz would appear to have it all - looks, love and a recently revamped career with her fellow Kittens.
But she's been nursing an open wound of fear and paranoia, ever since one fan targeted her on Twitter with compliments that became more and more overtly sexual, and then threatening.
"Initially, it was just that I had nice legs which seemed harmless enough," explains Liz, "but he kept coming back, and the lines got worse. It was about getting attention."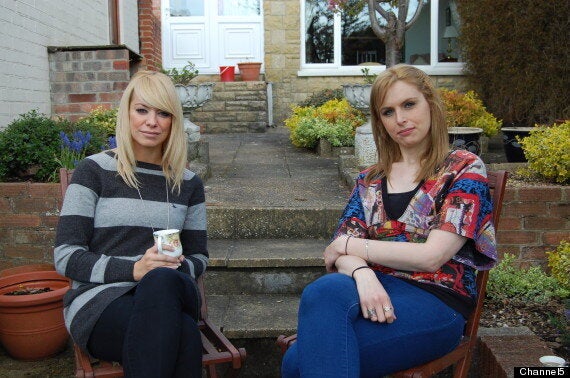 Liz has discovered, through making the programme, that she is not alone
Liz, the quietest of the Kittens, recently reformed for 'The Big Reunion' is self-professedly "a prude" - "I'm very private. I don't like bikini shoots, anything like that. If somebody says something personal about me, it really offends me.
"And I'm quite controlling, and I couldn't control it at all, which used to make me ever angrier.
"I was too embarrassed to tell anyone, in case I was over-dramatising. So I just felt dirty, like I had a bad secret."
Like many victims, Liz initially blamed herself, thinking "Am I egging someone on? What have I done?" but the police took another view, particularly as it went on for two years before Liz approached them.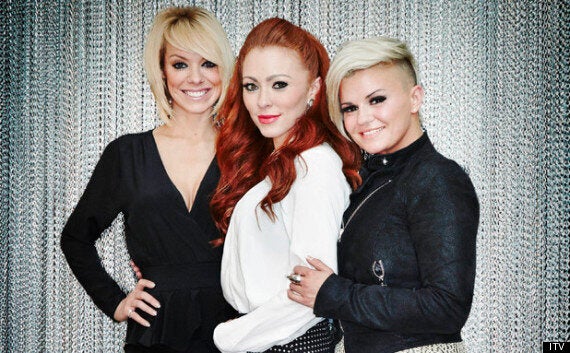 Liz with her Atomic Kitten bandmates
Now, Liz has made a documentary about what happened to her, as well as sharing the experiences of other victims.
"The oddest thing that happened to me doing the documentary, was that I had to relinquish control, and let other people in. And that made less of a victim, contrary to what I had expected.
"Then I found out that everyone feels the same sense of embarrassment, and loneliness. You want to stay so quiet, but you have to let other people in which is really confusing. So even if the stalking doesn't develop any further - the damage is done.
What helps? "Finding out that everyone feels the same, and finding a sense of unity."
What would she say to anyone going through the same experience?
"It's something that you've got to live with, so you've got to make it known. Speak out. It's totally valid."
Liz, back on tour now with Atomic Kitten, admits she's become even more of a prude as a result of her experiences, but the documentary is something she views with pride.
"Being in contact with lots of other people, it's good to know they can come to me, and vice versa.
"A girl in the show didn't even realise she was being stalked by a guy until she happened to overhear a conversation the rest of us were having, but now she's spoken to her parents.
"Just one person realising that it's happening and dealing with it, was enough to make the show worthwhile."
'My Cyberstalking Hell: Liz McClarnon' is on Channel 5 tonight at 10pm.