Smokers hoping to kick the habit will no longer be able to puff on an electronic cigarette during their commute after several rail companies announced a complete ban on the devices.
Train operators including Greater Anglia, First Capital Connect and C2C made the move following concerns about the safety of the electronic devices, arguing some still expel nicotine.
The ban has also been extended to station platforms across Essex.
However the pro-smoking lobby group Forest has slammed the move, branding it "absolutely ludicrous."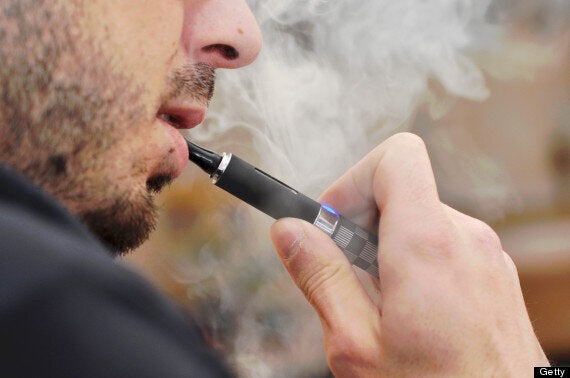 E-cigarettes have been banned from Essex's trains
Despite almost 1.3 million Britons using the devices as an aid to overcome their addiction, rail giants have said their use could make other travellers feel "uneasy."
Rail bosses also fear some passengers may become confused and mistake the steam vapours from the e-cigarettes for real smoke.
Martin Dockrell, a spokesman for the antismoking group ASH said there could be "no scope for confusion," between the use of the fake and real cigarettes.
A spokesperson for Greater Anglia said the ban was "in common with other train operators" and the decision had been taken "in line with the British Medical Association's recommendation that e-cigarettes should be included in the ban on smoking in public places."
"This will only spore fear and rumour," Forest campaign manager Angela Harbutt said.
"The idea that e-cigarettes are being banned on trains is absolutely ludicrous.
"The only justification that has emerged thus far is that using one just happens to look a bit like smoking.
"People are being confused into thinking electronic cigarettes are harmful, and this ban is just pure hysteria," she added.
She warned that the ban could drive many potential quitters back to tobacco use.
"It's deeply sad for consumers of these products and for the greater health of this country," she said.
Electronic cigarettes are already banned from J D Wetherspoon pubs across the country and last week it emerged that Transport for London, which runs the capital's public transport network, is also considering a ban.