Children taking Ritalin in a bid to boost their grades may have sparked the soaring numbers of ADHD drugs being prescribed in Britain, a new report has warned.
The number of drugs being dished out to ADHD sufferers has increased by 56% in just six years, new figures by by the Care Quality Commission (CQC) have shown.
The escalating rise in prescriptions has been linked to a new "smart-drug" craze - where desperate students take medication in an effort to fight fatigue and help them concentrate, the report said.
But the abuse of the potent medication may have significant "long-term risks," it warned.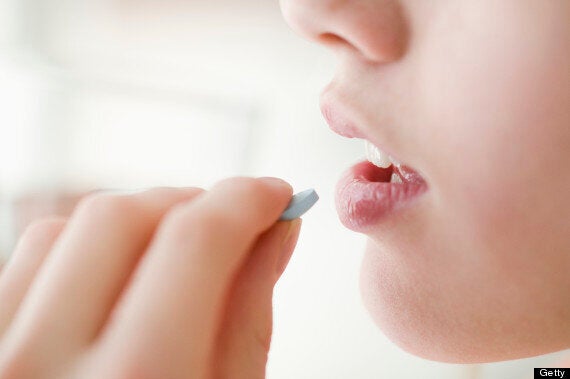 Prescriptions for methylphenidate drugs, including Ritalin, have been steadily increasing
The CQC report said it is crucial health workers "carefully monitor" the drugs because they have a potential for "diversion or misuse".
However, in 2012 GPs handed out 657,000 methylphenidate prescriptions - up from the 420,000 given out in 2007.
The steady rise has since continued year on year – up 11% between 2011 and 2012.
Consultant psychiatrist Professor Tim Kendall told BBC Radio 4's Today programme the dramatic increase in prescriptions should be a real concern.
"I think it's a real trend. I think it's too big to be ignored," he said.
Worryingly, previous research has indicated that as many as one in 10 UK students could be taking the "cognitive enhancing" drugs.
Although it is not completely clear how it works, the psychostimulant is thought to stimulate a part of the brain that changes mental and behavioural reactions.
Describing its frequent use as "a worry," Prof Kendall said people were putting their health in significant danger by taking methylphenidate drugs over a long period.
"If you take Ritalin for a year, it's likely to reduce your growth by about three-quarters of an inch," he said.
"I think there's also increasing evidence that it precipitates self-harming behaviour in children and in the long term we have absolutely no evidence that the use of of Ritalin reduces the long-term problems associated with ADHD."
Common symptoms of ADHD include inattentiveness, hyperactivity and impulsiveness. Symptoms tend to be first noticed at an early age – it is normally diagnosed between the ages of three and seven.
It is estimated the condition affects 2 to 5% of school-aged children and young people. However, it can be a lifelong condition and many children continue to show symptoms as a teenager and adult.