Captain Alastair Cook was left to sing the praises of Stuart Broad after the England quick tore the heart out of Australia and fast-tracked England to a memorable Ashes series win late on day four of the fourth Investec Test at Chester-le-Street.
Australia initially seemed well-placed in their pursuit of 299 before England, led by Broad, shot out nine wickets in an elongated and dramatic final session.
Broad claimed six of the wickets to fall - to return match figures of 11 for 121 - as Australia slumped in the face of one of the unplayable spells the right-armer has built his reputation upon.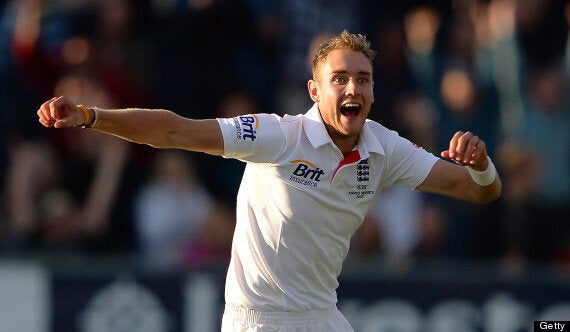 Broad enjoyed one of his finest spells in Test cricket
Four years ago, Broad fired England to Ashes success in similar circumstances at the Kia Oval and Monday's performance was no less dramatic.
Broad fittingly completed the job, at 7.41pm in descending gloom, when Peter Siddle chipped to James Anderson at mid-off and secure a 74-run win to move England into an unassailable 3-0 series lead.
"Words can't justify how good a spell of bowling that was," Cook said. "It was a fine spell of bowling. That's probably not the right adjective either.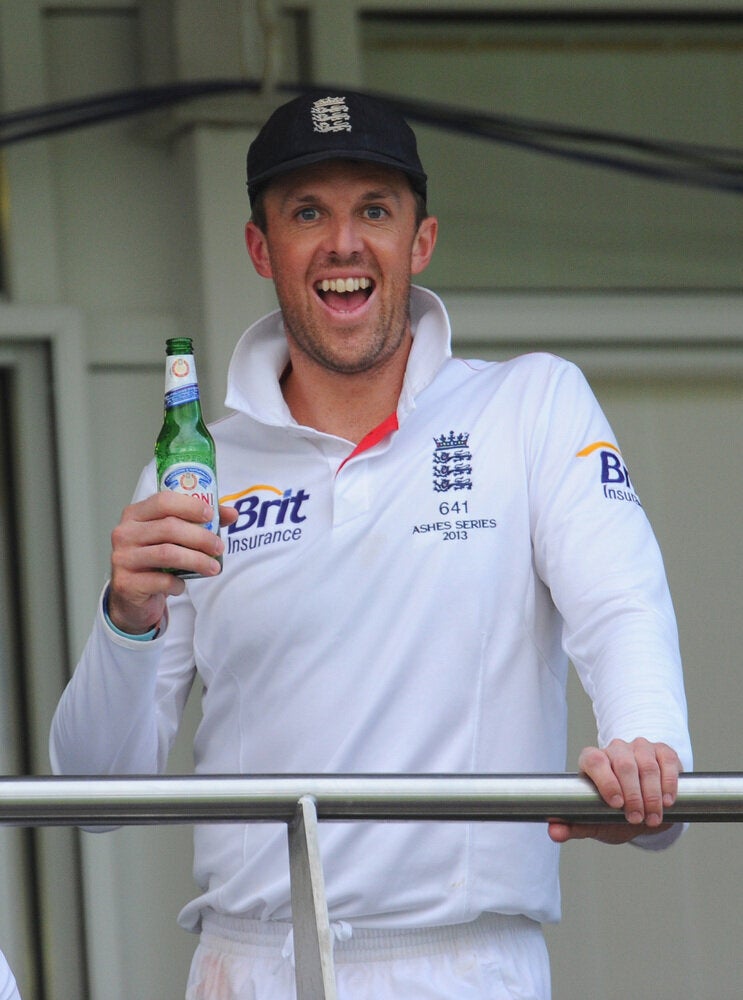 England win 2013 Ashes series
"As a captain and knowing how important how that session was - if we lost that session we would have been struggling.
"Broady knew that and the lads knew that. He really charged in. When everything clicks and bowling in the high 80s with the control Broady has it's incredibly hard to bat."
Cook admitted he had started to fret about his side's chances when Warner and Rogers put on the first century opening stand of the series.
Australia had still even seemed favourite when Warner fell to Tim Bresnan, who worked in tandem with Broad, with seven wickets still in hand and 131 required.
"Fair play to Chris and David, they batted very well although if we are totally honest we didn't quite get it right with the ball," Cook said.
"We knew when you are chasing 300 runs in the last innings you have to keep the belief. At one stage you are thinking is it ever going to happen?
A contented Broad admitted he had got by on emotion as victory loomed and thanked Bresnan for his part, after the Yorkshireman battled away into the wind.
"It was definitely adrenaline today," he said. "It was a very special afternoon. We gathered ourselves at tea with Australia having won that session without doubt.
"At the start of that period Bressy and I got together and said 'Come on we can really put the squeeze on here'. I think we gave away far too many four balls in that middle session and we tried to cut those out.
"Once we got one wicket the crowd got behind us and with that the team were really lifted."
Victory was England's third successive Ashes series win - the first time they have managed the feat since 1981 - while it also completed a personal hat-trick for Broad.
Popular in the Community